Benefits of Staying at a Campground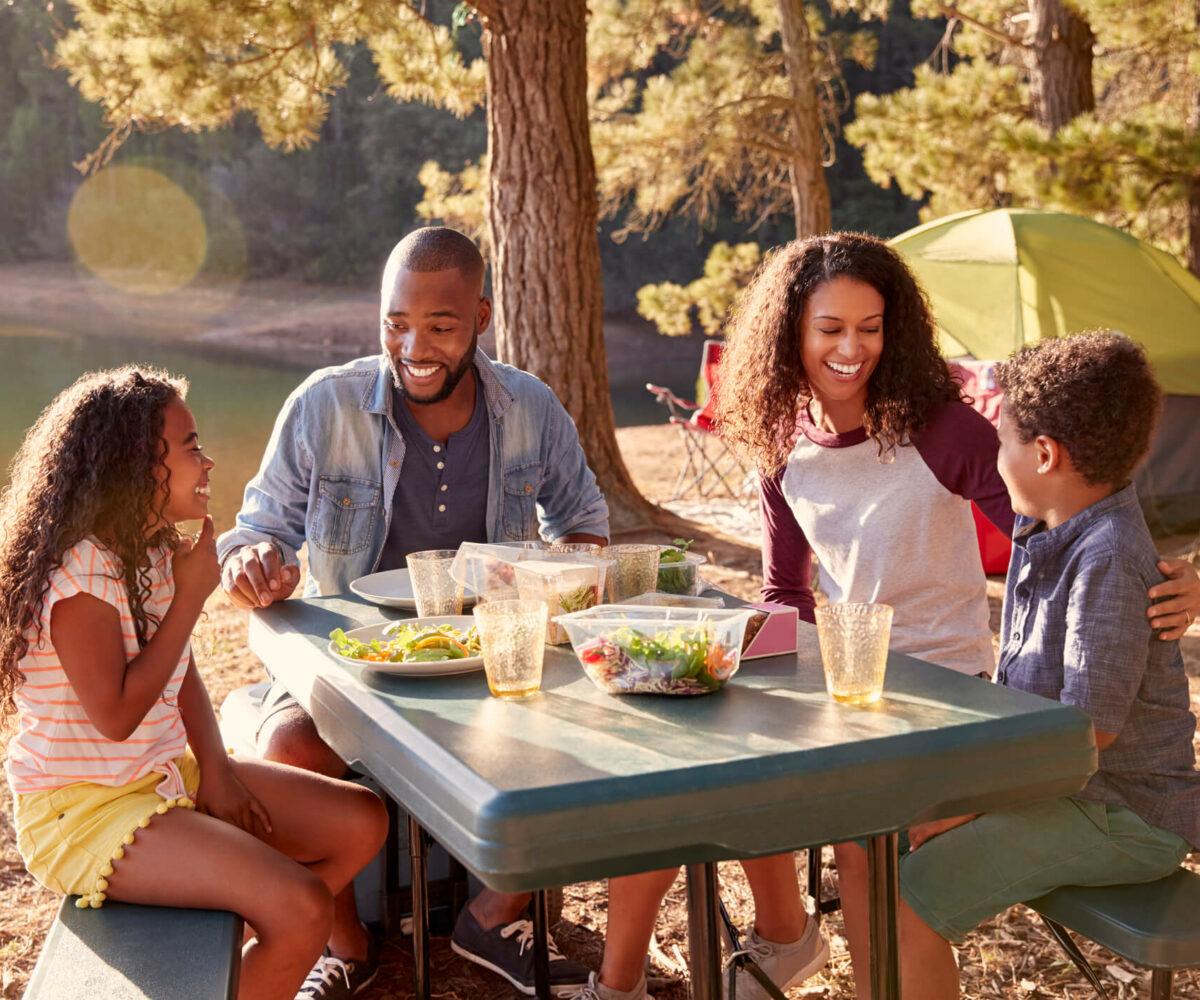 Have you been thinking about taking the family out camping? How about a laid-back weekend with some friends? Or maybe, you just want to pack up your things and get away from it all.
From hammocks to tents to full-fledged RV adventuring, everyone has their preferred way to camp, and RJourney wants to accommodate all of those differences in an effective, meaningful way. That's why we're proud to provide luxury RV resorts with plenty of lodging options and resort activities that everyone can enjoy throughout the United States. From extended stay campgrounds to short stay campgrounds, the options for safe camping are numerous.
If you're interested in taking an outdoor adventure, sometimes it's better to camp at a designated resort rather than roughing it. Explore our tips and decide which camping experience is right for you!
Safe Camping
First thing's first: camping at a campground is to camp safely. If you camp off the beaten path, it can definitely lead to an increased sense of adventure, but it increases risk, too. In a campsite, you have the comfort of knowing there's an organized layout to everything, and there's a layer of security to keep people safe. This usually comes in the form of patrol personnel who ensures no one is hurt, nothing is stolen, and can be reached quickly in case of an emergency. If you're far away from civilization and something goes wrong, the only one that can help you is you, and any precautions taken to ensure your safety are those that you've put in place for yourself and the rest of your group.
Internet and Electricity at Extended Stay Campgrounds
A lot of campsites, including those operated by RJourney, feature electric plug-ins at the resort lodge, in the cabins, and at the RV sites so you needn't live without the comforts of your daily life. RJourney locations also feature the additional bonuses of cable and WiFi accessibility.
Imagine it: starting your morning early with coffee made in your electric coffee pot, hunting or fishing to your heart's content, returning to camp for some lunch on your electric stovetop, making the most of an afternoon hike through a nearby nature path, then coming back for dinner and a movie on one of the many channels available through our TV connection options.
With the right setup, you can make the most of both worlds, enjoying the tranquility and delights of nature, without sacrificing or completely disconnecting from the world. That's the ultimate campground experience we aspire to create.
If a continual connection to the internet is important to your personal or professional life, that option is also available for all registered visitors, with the network and password credentials dispensed to you upon arrival.
Campsite Amenities and Recreation
When you go out on your own camping adventure, you're responsible for packing your own supplies and recreation. But, RJourney believes in a luxury camping experience, even in a short stay campground. Having the convenience of modern amenities doesn't mean you're "cheating" as a camper. Sometimes you want to enjoy nature more than you want to work in nature.
Swing by our convenience store whenever you need to restock on the essentials. From firewood to ice, drinks, tools, toiletries, and more, anything you need will be right there waiting for you. This is really useful if you plan to stay for several days and run out of something critical.
You can even rinse off in our shower houses. Some campgrounds include buildings with individual rooms, while others have community-style bathhouses, but both prioritize privacy and a family-friendly environment. So go clean off all that sweat, dirt, and bug spray so you can go to bed feeling clean and rested.
Our resort clubhouses are an excellent gathering hub for groups or a private space to get away from the group and recharge. Our clubhouse amenities vary by location, but nearly all of our resort parts feature ample seating, games, an event space, and more! Some resort park's clubhouses feature a restaurant or kitchen, a business center, and an arcade.
Beautiful Vistas
What would a camping trip be if you couldn't enjoy the sheer beauty of it? With a quick hike through the woods or around the hills, you'll find yourself immersed in the rich textures and views that will lift your spirit. Pack a picnic and you can enjoy your next meal in a place that's particularly scenic. At select resorts, making your way to these extraordinary views isn't far away thanks to private trail access so some of the area highlights.
RJourney is Your Luxury Camping Ally
RJourney has taken every measure to ensure a dynamic, safe, interesting space for your next camping excursion. Whether you plan on "roughing it" in a tent, keeping things casual in an RV, or creating a luxury experience in a cabin, we want our campground to be your playground.
Take a look at our available locations to find the best campground and get started right away on planning your next camping trip.
If you have any questions about our sites, such as whether or not we're pet friendly (we are), or "where can I park my RV long term?" we encourage you to give us a call to answer any resort or camping questions or reserve your site over the phone today.
See you on-site!
More From