Best Time to Go Camping in Colorado: Camp in Style in an RV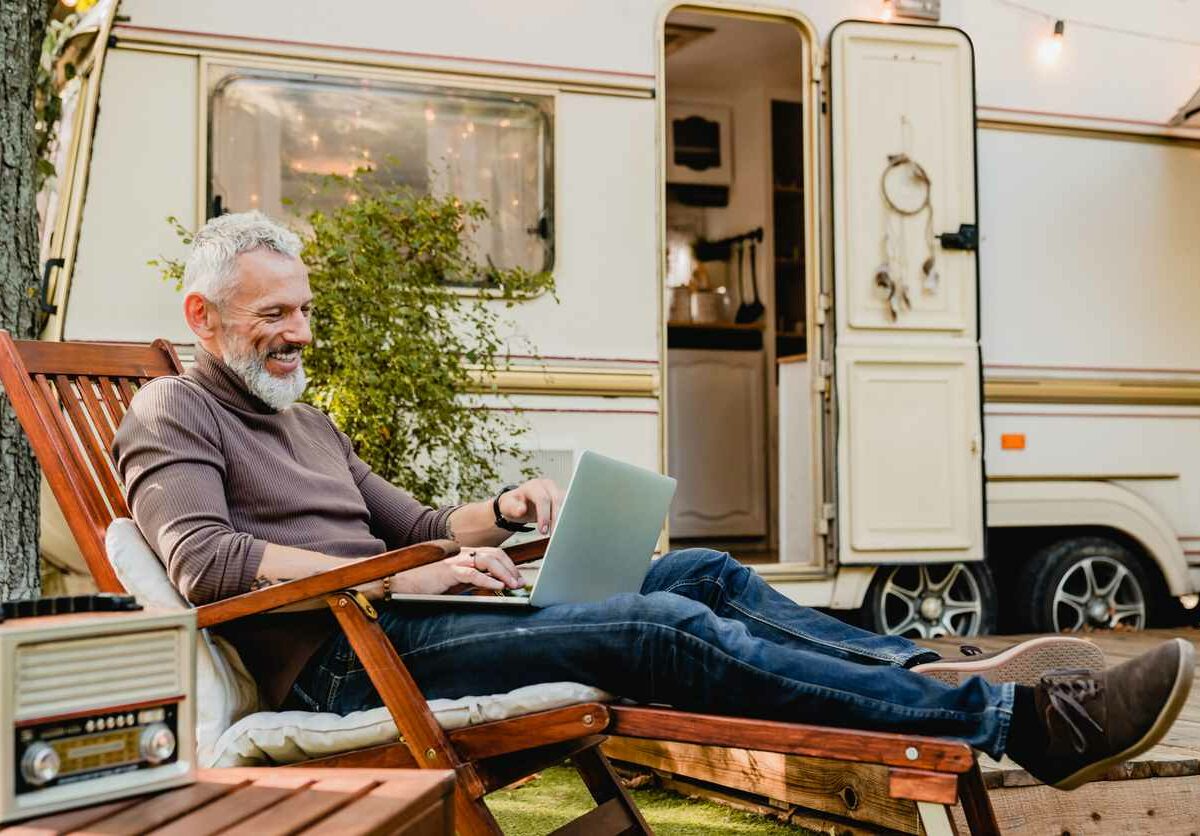 A haven for adventurers and nature enthusiasts, Colorado offers a playground like no other. In the heart of the Rocky Mountains, this diverse and breathtaking landscape invites you to embark on a journey everywhere in the state that you visit. From the rugged trails that wind through alpine meadows to breathtaking winery views to the bustling city life of Denver, there's so much just waiting to be explored.
Before you start making your plans to hit the road, there are a few things to consider. Not only will you benefit from visiting this beautiful state during a seemingly off-peak time of year, but you'll also have the opportunity to explore even more if you opt for a midweek camping trip. The camping experts at Rjourney will explore the benefits of planning outside what is considered the typical time to experience Colorado.
When is the Best Time to Camp in Colorado?
While there are many different opinions on the best time to go camping, late June until mid September is an ideal range for those exploring Colorado. Due to the state's high altitude, snow sticks around longer and can be found on peaks and in campgrounds as late in the year as May. To avoid feeling like you're stuck in winter, it is recommended to wait until late fall for the best experience.
Whether you pack up the kids in the family RV or prefer to fly solo, this guide from Rjourney will help you plan your ideal getaway, including tips for staying at one of our Colorado RV Resorts.
Popular Destinations Near Denver, CO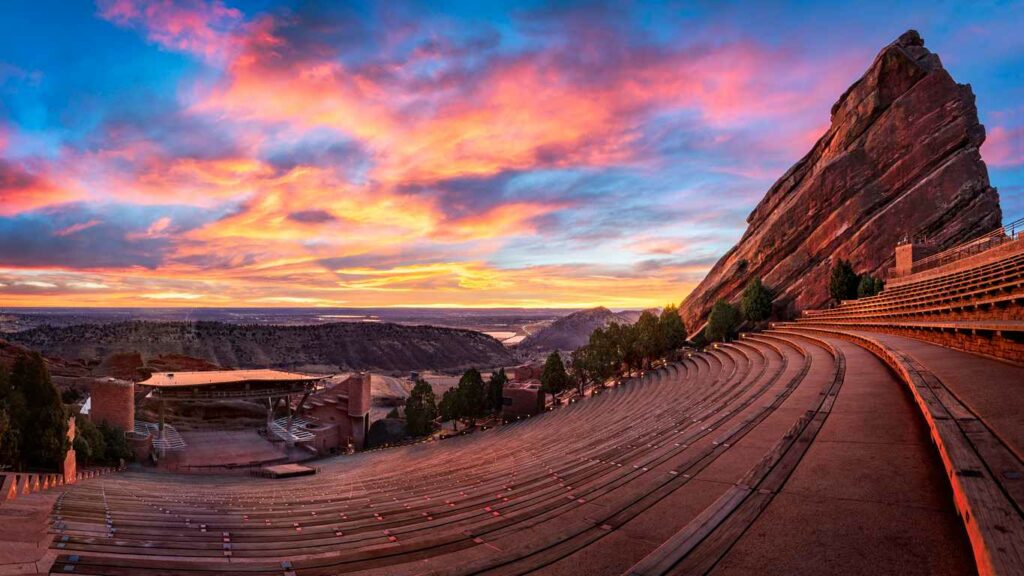 Just beyond the bustling streets of Denver, you'll find Applewood RV Resort in Wheat Ridge, Colorado. This destination is ideal for extended vacations with enough nearby attractions to keep the whole family entertained. Explore the beautiful outdoors, panoramic views, and native wildlife at North Table Mountain, or spend time in Larimer Square, the city city's oldest block. No matter how you choose to spend your days, you're sure to fall in love with the city.
Boating Spots Near Denver, CO
Cherry Creek Reservoir
Chatfield Reservoir
Lake Dillon
Lake Granby, Gand Lak, and Shadow Mountain Lake
Union Reservoir
Wolford Mountain Reservoir
11 Mile State Park
Hiking Spots Near Denver, CO
William Frederick Hayden Park
Bear Mountain
The Bluffs Loop
Chimney Gulch
Deer Creek Canyon
Attractions Near Denver, CO
Red Rocks Park and Amphitheatre
Mount Falcon Park
Tiny Town & Railroad
Fossil Trace Golf Club
Union Station
Denver Zoo
Coors Field
Denver Botanic Gardens
Rocky Mountain Arsenal National Wildlife Refuge
Popular Destinations Near Cortez, CO
One of America's richest archaeological centers, Cortez, CO, is the perfect destination for adventure lovers. This southwestern Colorado town is a short drive from many popular attractions including Mesa Verde National Park, Monument Valley, and the Four Corners. Plan a midweek stay at Cortez RV Resort and spend your days exploring the area without having to fight crowds.
Boating Spots Near Cortez, CO
Narraguinnep Reservoir
McPhee Reservoir
Lake Nighthorse
Hiking Trails Near Cortez, CO
Horse Gulch Trail System
Big Al Trail
Sand Canyon and Rock Creek Trail
Greer Memorial Open Space Trails
Petroglyph Point Trail
McPhee Overlook
Attractions Near Cortez, CO
Mesa Verde National Park
Hovenweep National Monument
Cortez Cultural Center
Sutcliffe Vineyards
Crow Canyon Archaeological Center
Turquoise Raven Art Gallery
Popular Destinations in Southwest Colorado
Plan a day trip away from your camping site at Cortez RV Resort or Dolores River RV Resort and enjoy a variety of destinations around southwest Colorado. From restaurants, to monuments, to downtown shopping, it truly seems like you'll never run out of things to explore in these beautiful areas. 
Lakes Near Southwest Colorado
Blue Mesa Reservoir
Navajo Lake State Park
Ridgeway Lake State Park
Electra Lake/Cascade Reservoir
Morrow Point Reservoir
Hiking Spots Near Southwest Colorado
Sneffels Highline
Ice Lake
Handies Peak
Lewis Lake and Mine
Porphyry Basin
Wasatch Trail
Attractions Near Southwest Colorado
Metate Room
Mancos Creative District
Durango & Silverton Narrow Gauge Railroad and Museum
Chapin Mesa Archeological Museum
Mesa Verde 700 Years Tour
Rio Grande National Forest
San Juan National Forest
Uncompahgre National Forest
Curecanti National Recreation Area
Best Time of Week to Camp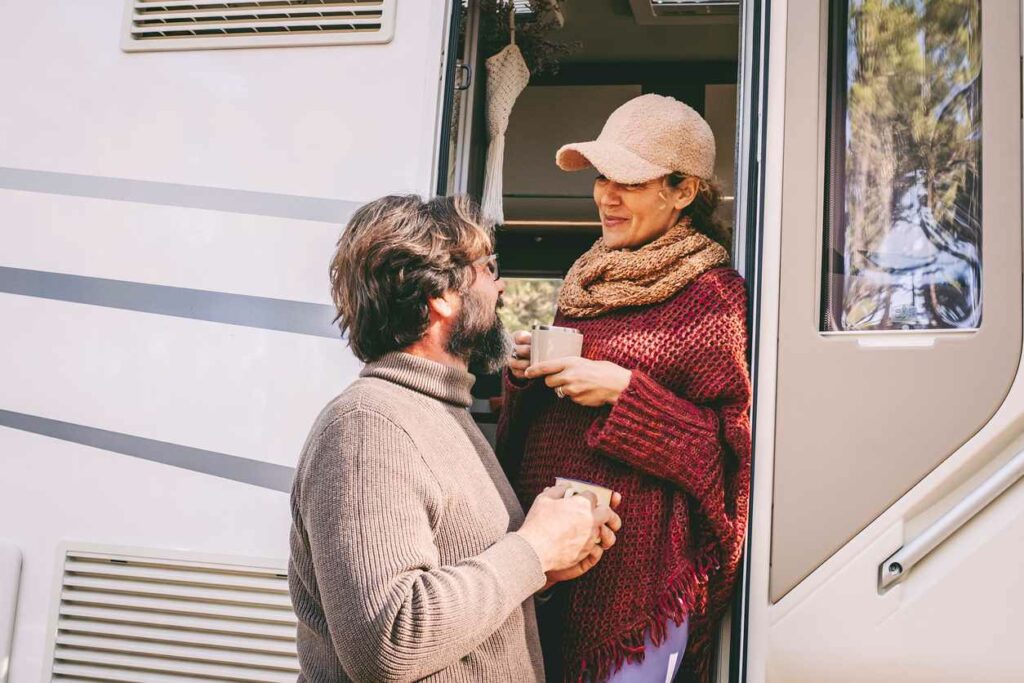 In addition to each season of the year having its pros and cons, there are benefits that accompany when during the week you hit the road. If you're working around work and school schedules, you're likely limited on time you can spend away from home. Many families plan trips during the summer due to flexibility. Once children are back in school, excursions are reserved for weekends and long holidays.
For those who are able, camping midweek provides a variety of benefits, including:
Discounted rates: Many campgrounds and attractions often offer discounted rates for those visiting Monday through Thursday. Save money and explore more during your trip with lower entrance fees.
Decreased traffic: If you're one of just a few groups staying at a campground or visiting a tourist attraction, you'll experience easier access, fewer crowds, and more attention from staff. Take advantage of normally crowded experiences and visit midweek.
More Availability: Booking the perfect site can be challenging during peak weekends, especially if booking in advance isn't an option. Midweek trips are also a great opportunity to try out unique lodging options such as Teepee Camping, Yurt Glamping, Wagon Camping, Trailer Camping, and more.
Enhanced Wildlife Encounters: Wildlife is more active during times there is less traffic in their habitat. The chances of witnessing wild animals on trails and in nature is higher if you visit during off-peak times when weekend campers are away.
Camping during the week also allows you to experience a different crowd. The demographic of campers changes not only during the year, but during the week as well. Midweek camping adventures will allow you to meet grown families, retired couples, and professional adventurers.
Essential Campground Tips
Before you hit the road, there are a few things you'll want to keep in mind while making preparations.
Check Conditions: Always check weather forecasts and trail conditions before setting out to ensure a safe and enjoyable trip. Higher elevations are colder than lower elevations so be sure to plan appropriately for the areas you explore each day.
Permits and Reservations: Many popular camping areas require permits or reservations, so plan ahead. Common passes included site passes at National Parks, fishing and hunting licenses, and camping permits.
Gear: Pack appropriate gear for the season, including layers, rain gear, and a warm sleeping bag for chilly nights. Even if you're visiting during summer months, nighttime temperatures can drop quickly so it's best to always be prepared.
Leave No Trace: Respect the environment by following Leave No Trace principles to preserve the beauty of Colorado's wilderness.
Altitude Awareness: Colorado's high elevations can lead to altitude sickness. Take your time to acclimate, stay hydrated, and be mindful of symptoms.
Plan Your Midweek RV Trip with Rjourney Today
No matter the time of year or time of week you hit the road, you're sure to craft an adventure you'll enjoy. However, there's no denying that there are added benefits that come along with setting up camp during off peak times. From booking high-demand sites to reduced attraction fees, planning your next trip as a midweek adventure just makes sense.
Find the RV camping spot in Colorado you need today with the help of Rjourney RV Resorts. From Cortez to Dolores to Wheat Ridge, we've got you covered when it comes to exploring Colorado. Looking to plan your next stop as well? Explore our destinations in Utah, Wyoming, Oregon, and beyond and hit the road today!
More From