Best Times to Go Camping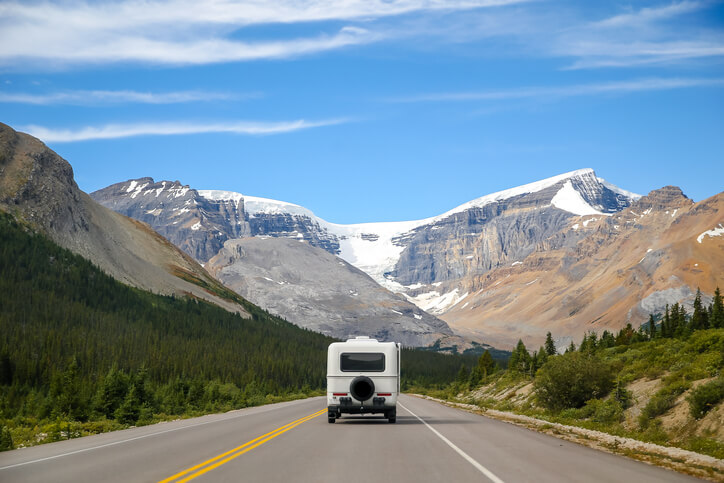 Camping with your family or group of friends brings lots of fun and adventure, but also a bit of planning. Whether you plan to take your RV across the country or are looking to live the cabin life for a few nights, it can be tricky to pick the best time of year and find the perfect camping spot for your group.
If you already have a region in mind or have a specific time of year you plan to go camping but are not sure where to go, RJourney is here to help you find campgrounds and attractions in a region that fit your interests.
When Should I Go Camping?
The first step to planning any vacation is deciding when to go, and this is especially important when it comes to camping. With camping comes lots of outdoor activities, so you'll want the weather to be your friend. Camping can be enjoyable year-round, but specific areas definitely have prime times of the year when camping is the most enjoyable.
Decide either where or when you want to go camping, and then pick the other based on that decision. For example, if you know you want to visit the South then there is a specific time of year you will want to go. Below we will share what regions have the best camping based on the seasons.
Winter Camping
If you are searching for the perfect winter camping trip, the South region may be just what you are looking for. While other states can become unbearably cold during the winter, southern states will provide an ideal temperature as well as a perfect escape from the cold. With beautiful state parks and walking trails, you're sure to find a spot to rent a cabin, pitch a tent, or park your RV.
From fishing to exploring forests, southern states have something for everyone. One of the most well-known national parks is Hot Springs National Park in Arkansas. However, there are many other unique places to visit.
Best Places to Camp in the South
Texas is a great place to visit as it offers plenty of activities for the family. From shopping and dining to sightseeing and hiking, The Lone Star State has lots to offer. RJourney has an RV Resort in Sugar Valley, perfectly situated for visits to San Bernard National Wildlife Refuge and Matagorda Beach. 
Another southern state perfect for winter camping in Louisiana. With accessibility to lots of lakes and parks, camping in Louisiana is sure to spark adventure. If you are looking to avoid the dropping winter temperatures, there are lots of places to camp in the South. 
Autumn Camping 
If autumn is your preferred time of year, you can't go wrong camping in the Midwestern and Western regions of the country. There is no denying that many of the Western states have some of the best national parks to explore. Also, the autumn months in these regions offer great weather making the spots you plan to visit even more spectacular from the crisp mild weather to the changing leaves.
The reason you will want to visit the beautiful states varying from California to Wyoming to the Dakotas during the autumn camping season is to avoid frigid temperatures while camping. Although some states will still be enjoying come summer weather, autumn may just be your best bet for nice camping weather in the West and Midwest.
Best Places to Camp in the Midwest and West
In the Midwest, RJourney suggests Indiana and Wisconsin as great places to camp. From RV resorts to deluxe cabin options, we offer great locations in these states to explore Mounds State Park in Indiana or Dubuque Arboretum and Botanical Gardens in Wisconsin.
When it comes to the Western region, there are lots of great places to camp and visit in the autumn months. RJourney has lots of great places to stay in Washington, Utah, and Colorado that will be sure to check off some bucket list items for you. 
If camping near water is your jam, the state of Washington has lots of spots to check out. Also, if it's not a camping trip without hiking some beautiful mountains for you, Utah and Colorado offer plenty of mountainous terrains to hit the spot. Camping in an RV, cabin, or tent in these states will surely be the most enjoyable when the ground is not packed with a foot of snow.
Other Things to Consider
No matter where you plan to camp, the trip should fit what you like to do. Consider what activities you want to add to your list and this will help narrow your options down. Once you know what you want to do, you'll want to see when the weather permits. For example, if you are looking for a fishing trip while you camp, research more specifically what areas will provide the best fishing experience.
How RJourney Can Help
Going camping with your loved ones isn't always about what activities you plan, it's about being together. At RJourney our facilities offer a stress-free stay so that you can focus more on spending time with your fellow campers. With lots of amenities from resort activities to helpful convenience stores, camping with RJourney is sure to offer you an adventure. Check out our locations today to find the perfect camping spot during the time that fits your schedule and interests and make a reservation today!
More From