Making the Best-Ever Camping Adventure Photo Album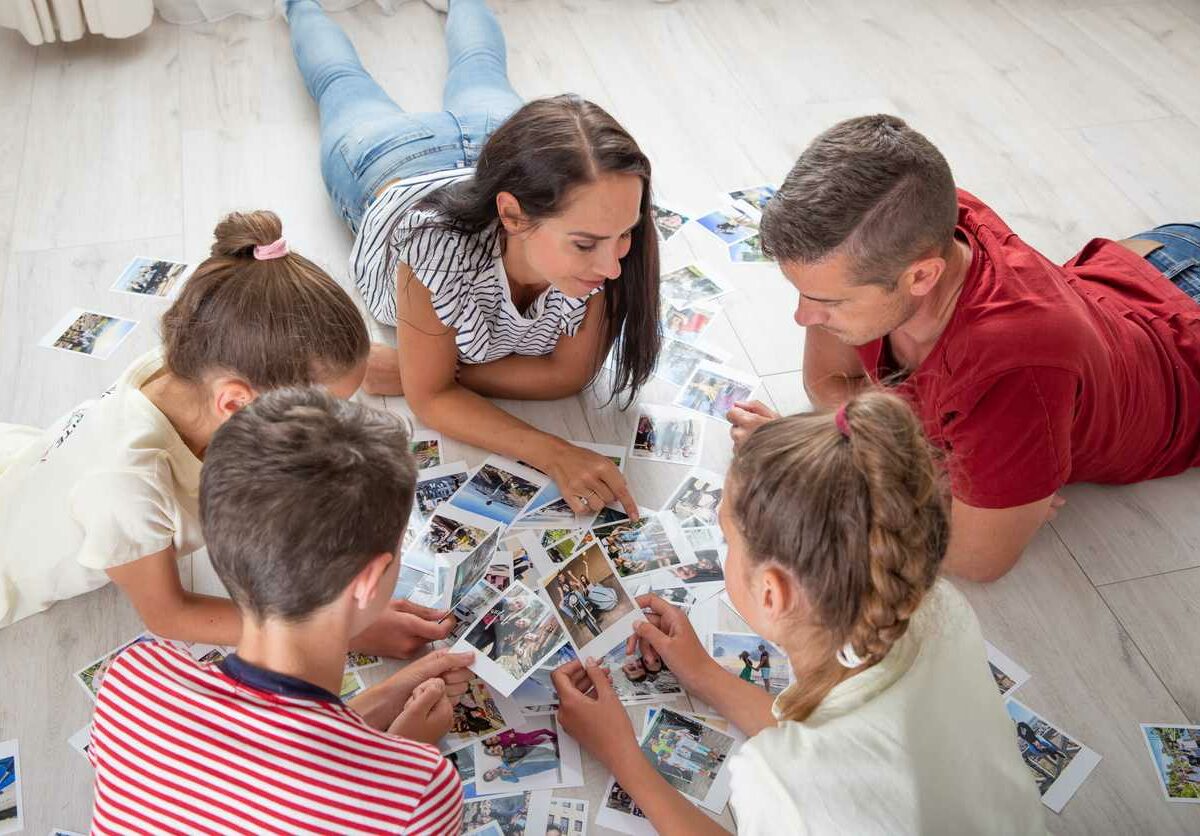 One of the best parts of going on any vacation is the memories you make along the way. Living in the smartphone age, it is easy to capture these memories wherever life takes you. However, if you want to take the best photos ever so you can create a special photo album to share with your friends or family, you may need some advice. Here are our tips for taking top-notch photos and preserving them forever.
Tips for Taking Aesthetic Traveling Pictures
You don't have to be a professional photographer to take travel trip photos, especially if you are camping. The beautiful places you visit will speak for themselves, giving you plenty of road trip photo ideas. However, it's always helpful to know a few things before setting out on an adventure where your travel mates expect you to be the lead photographer. Follow these tips to make the most of the memories you're capturing.
Be Familiar With Your Camera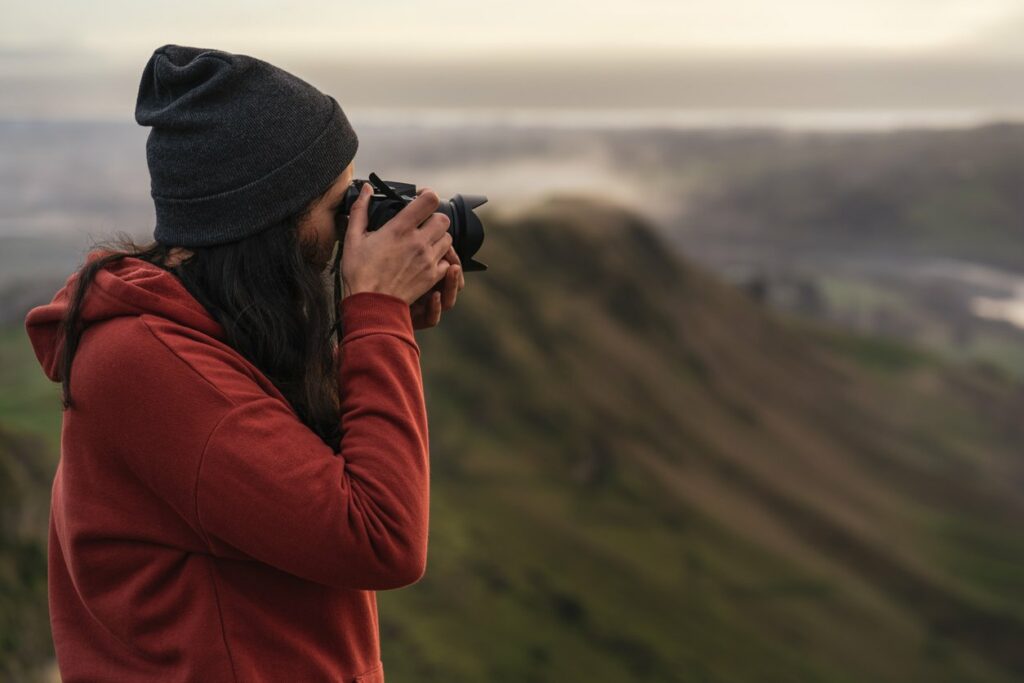 Many of today's phones act like low-budget professional cameras and allow us to switch lenses. Modern smartphones come with three lenses on them that take high-quality photos in preset wide, normal, and zoomed angles. They also usually come with a "pro" mode where you can mess with the aperture, ISO, and shutter speed to make sure you're getting the best photo.
If you do decide to purchase a camera, get familiar with it before going on your trip. Whether it's a cheap disposable camera or one that you can use for years to come, practice with it before you leave. Go outside and take photos in different lighting to explore the various settings. Of course, with a disposable camera, you won't see the results until you get the film developed, so give yourself plenty of time for some trial and error.
Bring the Right Gear
To take true professional photos, you need multiple pieces of equipment, such as light diffusers, flashes, and light bounce screens. Those are not well-suited for most camping trips, as you usually only take what you can carry on your back. That being said, it could be useful to bring a compact tripod.
Whether you're using your phone or a nice camera, a tripod can do wonders for your camping trip photoshoot. If you plan on hiking, a lookout point or photo place may be several miles from you. A trek like that could leave you with shaky hands or tired arms by the time you're ready to have everyone pose for a picture, potentially resulting in blurry faces, bad framing, or unflattering angles. Tripods and selfie sticks are usually lightweight means to get the perfect shot.
Be Unique and Choose a Good Time
By taking some lessons in framing and composition, you can learn the basics of photography and create some neat shots. Techniques like a Dutch angle or the rule of thirds guide a viewer's eye and add visual interest. It also helps to know some fun poses that get your body active so you don't have a bunch of photos of you and your travel buddies that are as stiff as a board.
It's also important to know when to time your photos to get the best shots of people and landscapes. Most people know what golden hour is—the time when the sun is setting and everything is washed in golden light—but other times are good, too. One of which is known as blue hour. This is when the sun is below the horizon and drenches everything in a stunning blue color. However, nature shots look just as good if you can catch a glimpse of pure blue sky.
How to Create a Travel and Camping Photo Album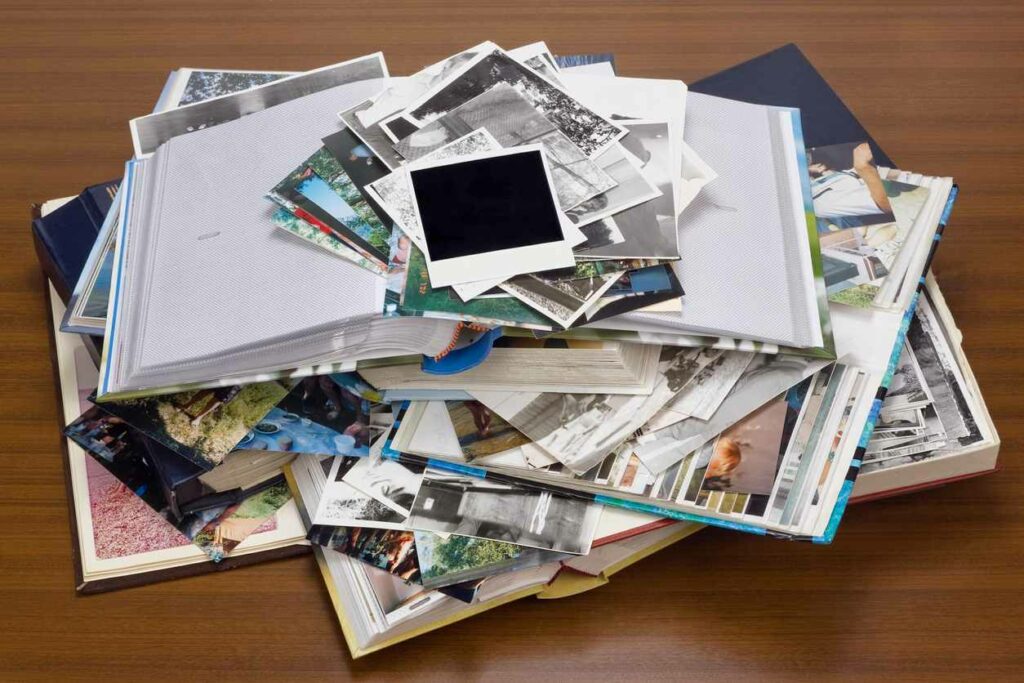 Now that you've taken some excellent photos, it's time to find a way to share them with the world. There are several unique ways to share them with friends and family members who traveled with you as well as those who didn't.
The Old-Fashioned Photo Album
If you prefer the classics, you can purchase a photo album and have your photos printed. This may not be the most expedited way to share your photos, but this allows for more creativity. If you buy a scrapbook instead of a photo album, you can design pages to make your photos pop.
You could also purchase multiple road trip photo albums and make them unique for the people you will be sharing them with.
A Slideshow
Another creative process is to place all the photos you've taken into a slideshow to share with friends and family. Many services allow you to make creative collages on the slides, so you can add fun elements to your photos. You might even add music to your slides for extra pizzazz.
Shared Drives
If multiple people took pictures on your trip, shared drives are the best option. Whether you use an online source or purchase USB drives and share them with everyone, this gives you a central location for all your photos. If you go with an online shared drive, you can also share the link with people who didn't go on the trip so they can see all your fun adventures. This isn't the most creative way, but it is an easy way to get all the photos in one place to do whatever you want. Depending on what source you use, it may even create a slideshow for you.
Social Media
While it isn't recommended to share photos while you are on a camping trip, you can certainly share photos on social media when your trip is over. Some platforms have limited space for your photos but often have tagging features. Plus, you can write a unique caption to share details about your trip.
If you do choose social media for your camping trip photos, be sure to tag or share your photos on Rjourney's social media pages to share them with a national audience!
After a fun trip with friends or family, you all want to be able to access the memories you captured. While there are multiple ways to share them and various ways to take pictures, the result will be as good as the effort you put into it. Have fun and make wonderful memories.
Your Next Photo-Ready Camping Trip With Rjourney
The outdoors can make for some of the most stunning photos. Natural light, green foliage, and beautiful backgrounds will have you and your crew looking your best. Ready to start planning your next camping trip? An Rjourney RV resort is the perfect place to start!
With clean, safe campgrounds and convenient amenities, we have many locations to choose from that will put you near top destinations, including national parks, forests, and lakes. Take photos around the fire at one of our campsites before spending the day hiking through and exploring nature to find that winning shot you'll want framed on your wall.
Get started today! Choose the best campground for your ideal adventure and unlock your inner photographer.
More From