Camping: An Essential Guide to Roughing it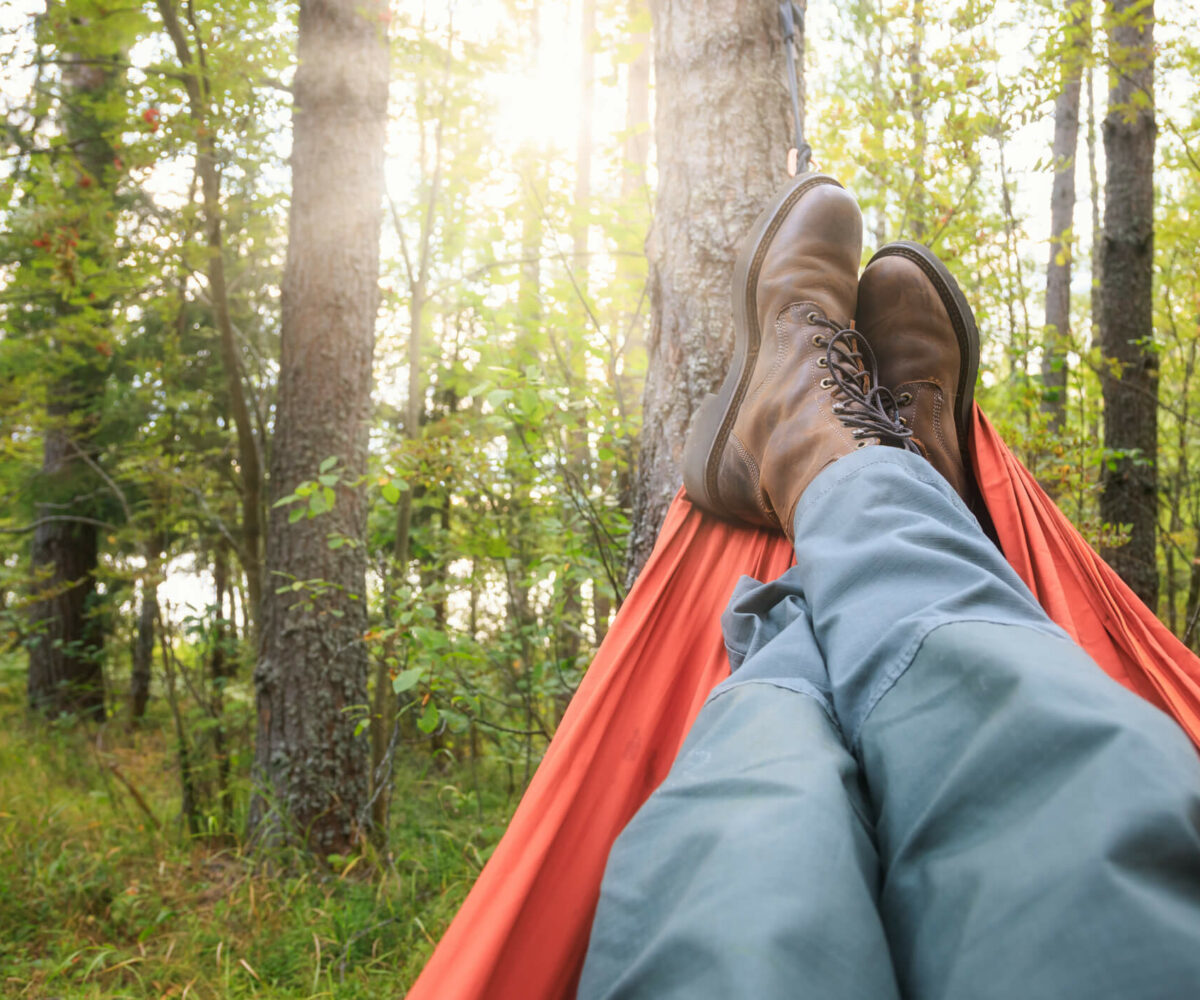 An escape, a journey, a refuge. Whatever your reason for following the call of the wild, you either love camping or want to love it. If you're going to embrace mother nature in all her glory, you need a plan.
Whether it's your first time camping, your first camping trip in a while, or you're a camping pro just looking for a refresher, RJourney has a few tips if you're looking to rough it on your next outdoor adventure. We'll run through a quick primer on essential camping gear and other things you need to make your excursion into the folds of nature as enriching and enjoyable as possible, then we'll circle back to how RJourney can elevate your camping experience at one of our beautiful RV resorts.
Essential Camping Gear
The last thing you want is to arrive at the camping grounds and realize after unpacking everything that you forgot something! Now you have to scramble to drive to the nearest convenience store or town in order to grab propane, ice, a lantern, or some other tent camping essentials. The best to avoid forgetting an essential camping item is to put together a list of what you need for your camping trip, especially if you're going to be staying in a tent, hammock, or converted vehicle.
A tent or hammock should be the first thing on your list, along with blankets and bedding to keep you warm while you sleep. This may seem obvious, but you'll want to make sure you bring enough for every member of your party, or you'll find yourself doubling up. This goes for sleeping bags and air mattresses, too.
Survival tools may not be needed, but you don't want to find yourself in a situation where you wish you had them. Bring a high-quality survival knife, a compass, map, radio, survival multi-tool, hatchet/ax, medical supplies (gauze, bandages, painkillers, etc.), and various clothes to weather the elements, such as rainproof jackets, warm socks, or whatever else is appropriate for the time of year in which your travel is set. When packing your clothes before sure to pack multiple layers so that it's easy to layer up or down while on your trip.
Make sure you have ample light for nighttime, such as lanterns, as well as bug spray to ward off all the insects that are attracted to your campsite. On the subject of sprays, don't skimp on sunscreen. Yes, this includes winter camping. The sun can reflect off the snow, so make sure everyone in your group is wearing strong SPF protection, 50 or higher, if possible.
Some other essential camping supplies include camping chairs, firewood, a cooler for drinks, and, of course, an adventurous spirit.
Toiletries and Household Supplies
Even if your campground has helpful amenities and a public bathroom, you never want to be caught short on the things that make civilized living possible. That's camping essentials for beginners, so make sure you bring extra toilet paper, bottled or otherwise purified water, soap, dental hygiene, and feminine hygiene products. A shortage of any of these things can make your camping experience unsanitary and unpleasant very quickly.
Grilling Supplies
Unless you plan on eating only packaged food, you'll need to cook, which necessitates bringing a grill or other items to cook over an open fire. Firestarters like flint, tinder, lighters, charcoal, and gasoline can help expedite this process. A campfire grill grate can create an easy over-the-fire cooking platform.
Alternatively, a well-made camping stove cannot be understated in its usefulness. They're usually electric or propane gas-powered and fold away with ease. Don't forget to bring all the necessary cookware and utensils to prepare and enjoy your meal.
Depending on your camping situation, it may be necessary to seal your food in a cache and store it in a place where it can't be ransacked by raccoons, bears, or other local critters.
Snacks
While this is up to your preference, there are many staple camping snacks, the most obvious including trail mix, which can have almost endless varieties. Other great snacks include plantain chips, ants on a log (celery with peanut butter and raisins), dried fruit, sunflower seeds, protein bars, fiber bars, and granola.
What RJourney's Parks Have to Offer
Want out into the wild, but aren't sure where to go? Allow us to suggest one of our many RV resorts!
At RJourney, you don't need an RV to enjoy the amenities our resorts have to offer. From RVs to cabins to campsites to pitch a tent, you can easily get a true camping experience while still being connected to the modern conveniences of civilization. While the exact amenities vary from location to location, you can rest assured that you'll always have access to premium amenities and recreation activities.
Some amenities you might find at an RJourney resort include cable and WiFi, laundry rooms, shower houses, an on-site convenience store, and clubhouses equipped with sofas, a patio, a kitchen, an exercise room, and more.
Oh, did we mention our campgrounds are pet-friendly? Once you have your camping essentials and gear ready to go, bring your dog along so they can frolic in nature alongside you!
RJourney is Your Luxury Campground Companion
If you're on the hunt for that perfect campground locale, RJourney has you covered. From our beautiful, highly maintained, and versatile campgrounds, to our RV-accessible availability, we want to accommodate everyone's preferred camping style.
If you have any questions about our RV parks, cabins, and campgrounds, or would like to inquire about reserving a campsite, feel free to give us a call and one of our professionals will help you make your next camping trip the best one yet!
More From