RV Parks, Cabins & Campgrounds in Utah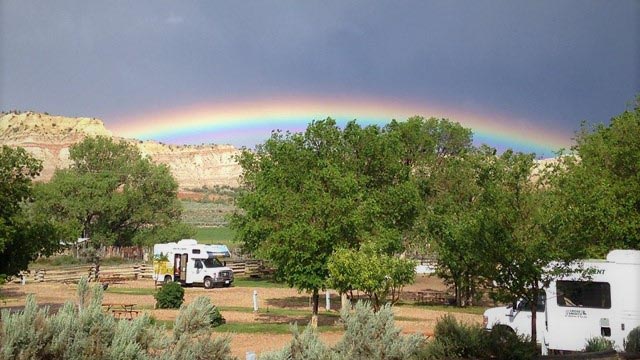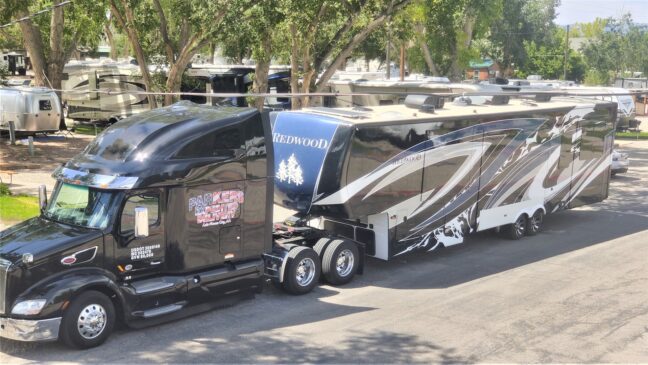 Starting at
$20.25

/ night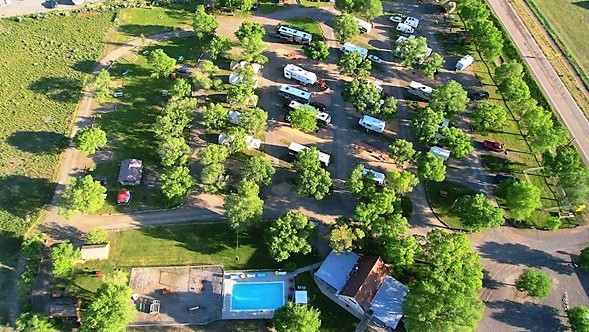 Starting at
$17.5

/ night
RV Resort Parks in Utah
Utah is home to the Mighty Five, the five spectacular national parks of Arches, Bryce Canyon, Canyonlands, Capitol Reef, and Zion. In the entire United States, only Alaska and California have more! And with seven national forests, seven more monuments, and the Great Salt Lake, there's more than enough in Utah to catch the eye of everyone joining you for your family vacation.
In Utah, Rjourney has three RV resorts located in the southwestern corner of the state, all just a short distance from Dixie National Forest and Bryce Canyon National Park. Within our three resort parks, we have everything you could want for an exciting, memorable camping experience, whether that's a pet-friendly campground in Utah to let your furry family members have the time of their lives or an on-site laundry facility to keep your bathing suits and hiking clothes fresh and clean.
Types of Campsites in Utah
Our RV resorts can accommodate many types of RVs of various amperages and lengths, fit for either back-in or pull-through, full hookup, or just water and electric. However, RV camping isn't the only way to camp at an Rjourney resort.
We have sites designed only for individual tents with prime spots for late-night stargazing, or we have cabins, cable and WiFi, and showers! It all depends on the type of camping experience you enjoy.
Cabins sleep two to six people and include a variety of amenities depending on the style of cabin you reserve and the level of luxury you want. Many have half or full bathrooms within, and others have kitchens or kitchenettes.
Things To Do in Utah
With so many national parks, forests, and monuments, many travelers make it a priority to visit at least once during their vacation, but that doesn't mean that's all you can do when you're exploring Utah.
Near Salt Lake City, Snowbird Ski has both summer and winter activities, or you can grab your hat and sunglasses to visit the Bonneville Salt Flats during one of three annual speed events and witness experienced racers hit top speeds. 
Closer to St. George, see the Red Cliffs National Conservation Area where the Mojave Desert, the Great Basin, and the Colorado Plateau meet, and witness one of North America's darkest skies in the Snow Canyon State Park.
Utah Attractions Near Cannonville
If you're looking for a campsite near Bryce Canyon National Park, Cannonville, UT, is both quiet and peaceful, while also being almost as close to the park as you can be. You can spend your day on a journey through the eleven miles of Rim Trail—or any of the amazing Bryce Canyon trails—then get a restful night's sleep at the Rjourney Bryce Canyon RV Resort in Cannonville.
In the morning, you can set out on your next adventure toward many of the things to do in Utah, whether that's back into Bryce Canyon, up to Capitol Reef National Park, or beyond!
Utah Attractions Near Cedar City
A short drive from the Cedar Breaks National Monument that crowns the Grand Staircase, visiting Cedar City is a great way to stay close to the Dixie National Forest, so you can spend more than just one day exploring the nearly two million acres of one of Utah's seven national forests.
In Cedar City, get out from the sun for a little while at the Frontier Homestead State Park Museum, or enjoy the breathtaking views from your RV if you stay at the Rjourney Cedar City RV Resort.
Utah Attractions Near Panguitch
Grab a meal at the Cedar Breaks Grill in Panguitch before heading right down the road to Dixie National Forest for a day full of hiking, horseback riding, fishing, biking, and more! Farther south is Zion National Park for rock climbing or canyoneering. Alternatively, you can explore the Narrows, both the narrowest and one of the most popular sections of Zion National Park.
For a campsite just minutes from Dixie National Forest, Rjourney has a pet-friendly RV resort in Panguitch, UT!
Reserve Your Utah Campsite With Rjourney Today
At an Rjourney RV resort in Utah, you'll be just a short trip from at least one of the state's spectacular sights so you can enjoy every day of your stay. Whether you're visiting for only a night or you're here for the year, Rjourney welcomes both short-term and long-term stays.
Our resorts have everything from individual tent sites to back-in and pull-through RV sites to deluxe cabins for the most luxurious stay. Find the right resort for you today!
Sorry no units matched your search criteria.