RV Parks, Cabins & Campgrounds in Louisiana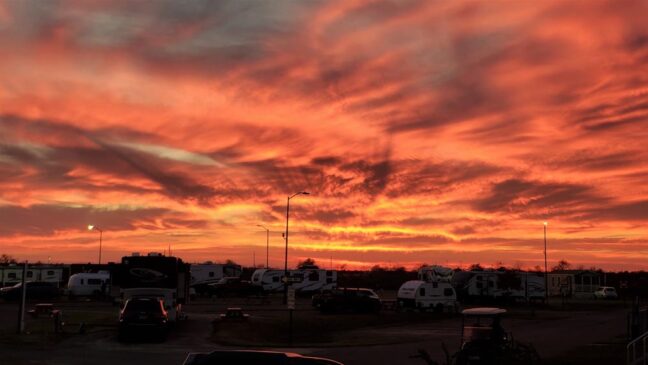 RV Resort Parks in Louisiana
Transversed by the Mississippi river and bordered by the Gulf of Mexico, Louisiana's natural wonders include forests, lakes, riverside attractions, warm-water beaches, and intriguing swamps and bayous. Add in the state's world-famous Cajun and Creole cuisine, Mardi Gras, and other festivals and celebrations, historical sites, and cultural attractions, and Louisiana is definitely on our travel bucket list.
Whether you're a Louisiana resident hitting the road to explore nearby areas of your state or just passing through, camping is one of the best ways to experience the natural wonders of Louisiana. At Rjourney, we have designated RV and tent camping and cabin rentals in Louisiana so you can take your pick of camping experiences. We also offer extra amenities, like restrooms and WiFi, so you can be comfortable during your stay. We even have pet-friendly options for camping in Louisiana, so you can truly bring the whole family.
Types of Campsites in Louisiana
If you're searching for RV sites in Louisiana, we have a camping place for you! We have campgrounds in Iowa and Livingston, LA. Both campgrounds have RV camping facilities, including ADA-accessible campsites. Our Louisiana campsites also offer cabin rentals for extra comfort during your stay. Our Lake Charles Area campground in Iowa, LA also features an open tent area. Getting ready for RV, cabin, or tent camping in Louisiana is simple with Rjourney. Just gather your camping essentials, then select and book a camping site online.
Things To Do in Louisiana
Louisiana is a fantastic place for your next adventures! If you're heading along the Mississippi, visit some of Louisiana's many parks and wildlife refuge areas to encounter diverse landscapes and wildlife. You can also head along the coast to relax and enjoy the state's warm-water beaches on the Gulf of Mexico. Louisiana's famous swamps and bayous are must-see stops for your road trip or vacation, so make sure to leave time to explore them. If you're feeling ready to take on a city adventure, you won't have to go far. While Baton Rouge and New Orleans are the most famous hubs of cuisine, culture, and history, the cities of Lafayette, Shreveport, and Lake Charles also have plenty to offer.
Louisiana Attractions Near Iowa
We're happy to offer Rjourney cabin rentals and RV sites outside of Iowa, LA, near Lake Charles. Conveniently enjoy the quaint small town of Iowa, and then make your way to Lake Charles within 20 miles when you camp with us.
The Lake Charles area has something for everyone. While you're enjoying our Iowa RV and camping site, take a day to visit outdoor attractions like the Creole nature trail, Sam Houston Jones State Park, Sabine National Wildlife Refuge, and more. When you're ready to hit the town, the city of Lake Charles has plenty of options for dining, nightlife, shopping, and more.
Louisiana Attractions Near Livingston
Enjoy proximity to lake Maurepas and Lake Pontchartrain, as well as Baton Rouge and New Orleans when you camp in Livingston, LA. Our campground even surrounds a small lake, so you can grab a lakeside camping spot. Book an Rjourney cabin rental or RV site at our Livingston facility to access our quality amenities and convenient location.
Livingston is a great place to stop for camping in Louisiana. Around 30 minutes from Baton Rouge and less than an hour and a half from the heart of New Orleans, Livingston offers small-town charm and endless recreational opportunities. You'll be around 30 minutes from the Joyce Wildlife Management Area, which borders Lake Maurepas and Lake Pontchartrain. You can even head a little bit south and continue along the coastline to explore Louisiana's beaches and wetlands along the Gulf of Mexico.
Reserve Your Louisiana Campsite With Rjourney Today
Here at Rjourney, we're excited to welcome you to our camping and RV sites in Louisiana. Whether you're looking for a long-term stay in Livingston, a short-term lakeside cabin rental outside of Baton Rouge, or just want to take your family out for a weekend of tent camping near Lake Charles, we've got a place for you to stay.
Take a look through our Louisiana campsites to get started. Once you've decided on the perfect campground location, take a look through our options for RV, cabin, and/or tent camping at that location and choose a spot. The available amenities vary between facilities and camping spots, so make sure to scan through our full list of amenities to find the campsite that checks all the boxes. Once you've found the right setup, make your reservation now and get ready to enjoy your Louisiana campsite.
Sorry no units matched your search criteria.