RV Living: Maintaining Friendships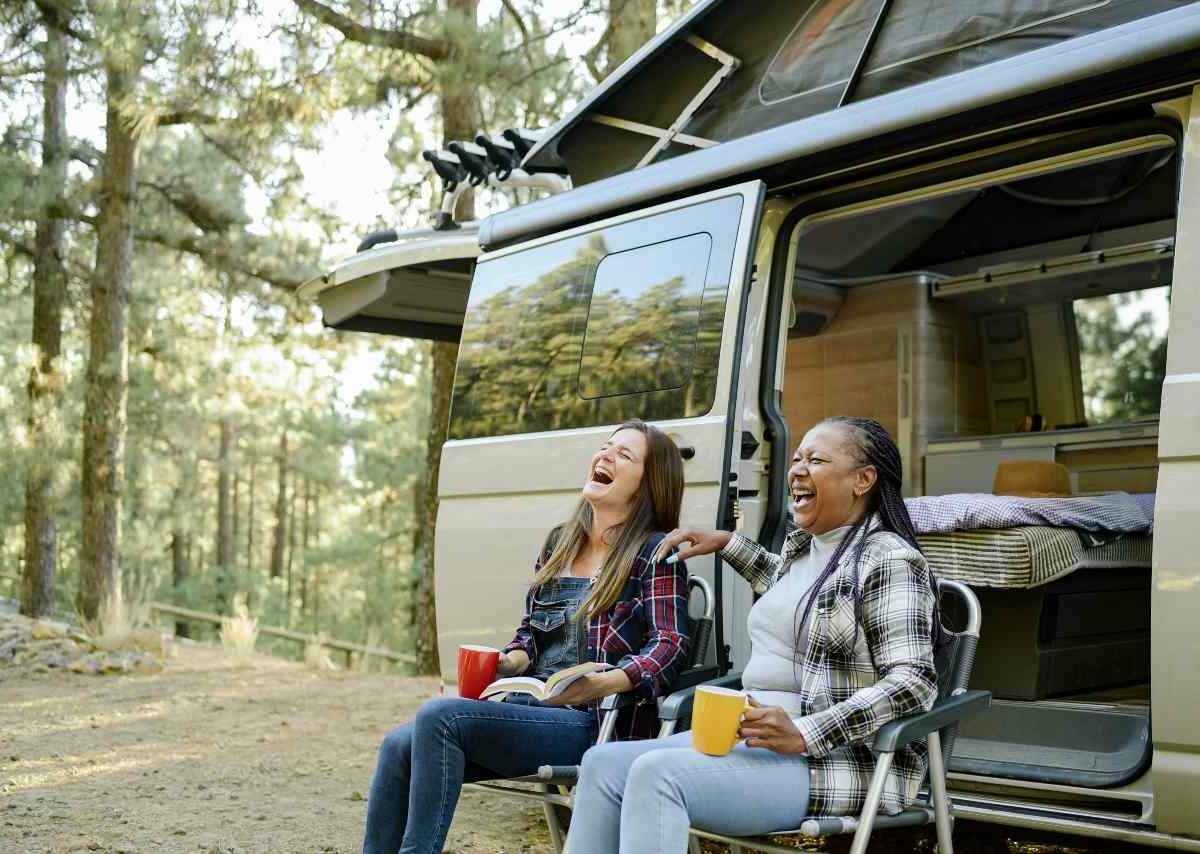 Traveling the country and seeing all there is to see is just one of the many perks of RV living. The world truly is your oyster when you can back your RV or camper whenever you feel the urge to go on a new adventure. The memories and friends you make along the way are second to none as you traverse the country. Finding adventurous spirits is easy to do when the weather is warm and everyone is out exploring. However, once things begin to cool and school is back in session, it becomes much harder to create and maintain friendships.
During the fall and winter months, the busy season comes to a close at many RV resorts, so there are fewer opportunities to meet new people. While it is much more difficult to make new friends when you live that RV and camper life during the winter, it is not impossible. Follow these tips from us at Rjourney to learn how to maintain friendships during the offseason.
Find the Perfect Winter Destination
During the summer months, it's easy to find multiple campers at any resort, campground, state park, or lake you visit. The weather is warm and everyone wants to soak up the sun. If you want to continue enjoying the warmth, states such as Florida, Tennessee, California, and Texas are ideal destinations. For those wanting to take part in fall activities such as hunting, fishing, apple picking, and fall festivals, look for RV parks at your destination that are open year-round.
While tent camping may bring a bit of a chill in later months, Rjourney has options for cabin rentals and RV campsites to keep you comfortable, no matter the weather outdoors. Many of our parks are open for year-round adventures including:
Our luxury RV Resort in Klamath Falls, OR, features grills, patios, fire pits, a resort clubhouse, spa, and more. Many campgrounds are also pet friendly so you can bring your furry friends along for holiday trips, whether you're just passing through or meeting up with fellow travelers to stay awhile.
Connect With Other Full-Time RV and Camper Families
Simply traveling to where the other campers are is only the first step to maintaining friendships while living in your RV or camper. The next step is to actually start making connections with others that lead the same lifestyle as you. While going up to facilities and couples at the campground is the quickest way to begin making friends, this is sometimes easier said than done. However, there are many other ways to do this through social media and resort activities.
Use Technology to Your Advantage
Technology and social media in particular have made it easier than ever to connect and communicate with people across the country. There are several online memberships you can sign up for to help you chat with other families and find fun activities to participate in. Fulltime Families and Escapees are two great ones for families and couples wanting to make connections. Not only can you chat with other full-time campers, but you can also join in on the many rallies that these groups hold throughout the country.
Video conferencing tools such as Zoom and FaceTime also make it easy to chat with friends from anywhere in the country. Even if you can't always be with them physically, you can still catch up anytime and anywhere.
Utilize Location-specific Social Media Groups
In addition to online memberships, there are also ways to find friends with the same lifestyle on social media sites such as Facebook and Instagram. Rjourney makes it easy to connect with others staying at our sites with local Facebook groups. Search for the campground you're headed to, select the location-specific group, and begin connecting with other visitors!
You can also make use of Instagram by following certain hashtags and seeing where others are traveling. If you see someone you think you could get along with, reach out and message them if you feel comfortable and safe enough to do so. Follow Rjourney on Instagram to stay up to date on upcoming events and share with fellow travelers who may be interested in meeting up and one of our many celebrations and events throughout the year.
Participate in RV Resort or Campground Activities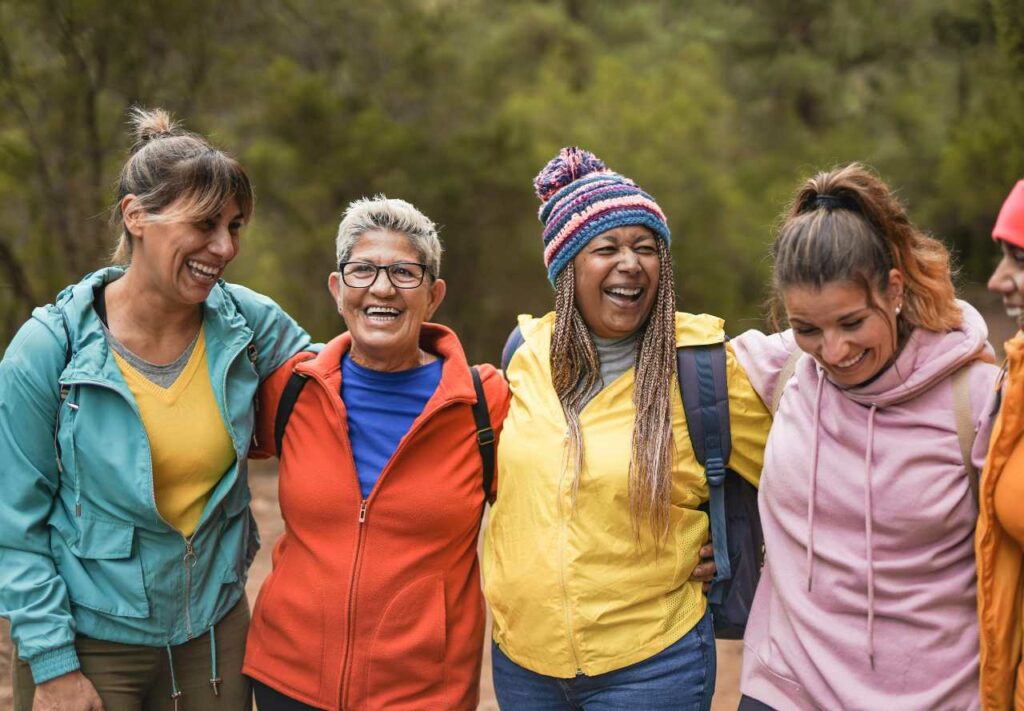 In addition to reaching out to people at the campgrounds and on social media, there are also many opportunities for family fun in the places you are staying. Many RV resorts will host family-friendly activities throughout the year so residents can meet, mingle, and potentially form friendships. Rjourney's many locations have tons of activities for everyone to participate in throughout the year, providing multiple opportunities to meet new people.
There are also state parks, museums, and breweries to visit anywhere you go. Take advantage of these opportunities for a change of scenery and a way to broaden your circle of friends. Not only will other RV families probably be there, but you can also make friends with people who live nearby that you can visit the next time you're in town.
Visit Family and Friends
Not only can you continue to build friendships during winter RV and camper travel, but you can also use this time to cultivate relationships with the friends you already have. As you are traveling to your new destination this winter, maybe use this time to catch up with the people you don't always get to see when you're driving across the country.
The summer months are always full of lake days, trips to amusement parks and beaches, and family hikes. Now that summer activities have come to a halt, it may be a good time to slow down and catch up with old friends. Check in on your best friend from college who lives in Arizona or stop by to see your cousins in Colorado for a weekend. With so much flexibility and free time, you can build and maintain friendships all season long.
Book Your Stay With Rjourney This Winter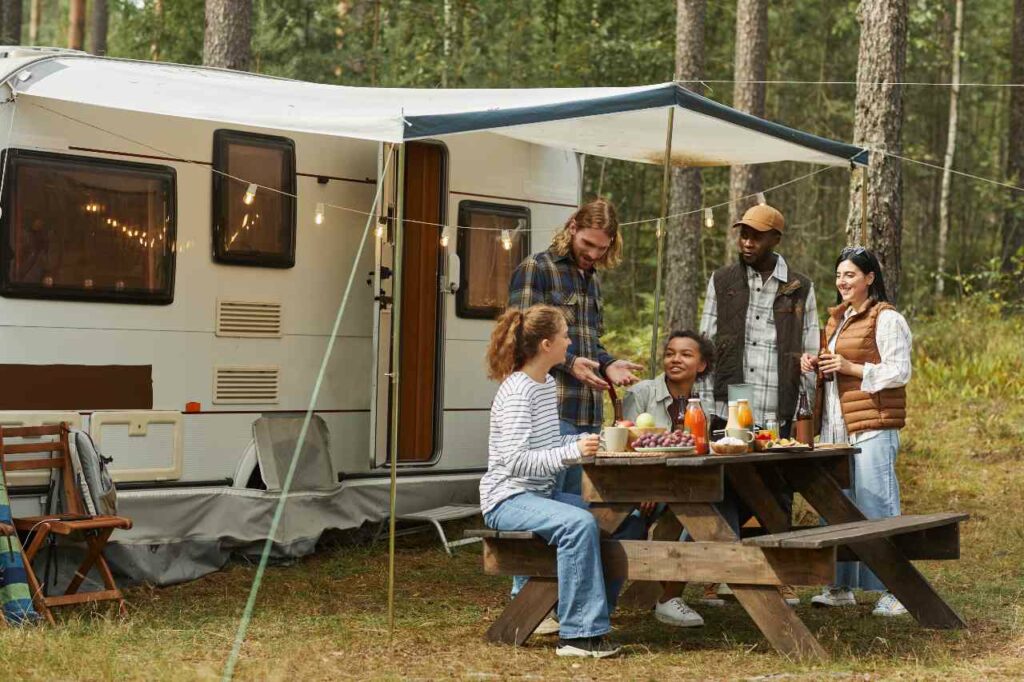 At Rjourney, we are here to give you a premium RV resort experience no matter the time of year. We have resorts across the United States with RV hookups, campgrounds for tent camping, and cabins. With convenient locations and top-of-the-line amenities, Rjourney is the perfect place to be this winter. Find the Rjourney location nearest to your next destination.
More From