Water Park Guide
Few sensations compare to a refreshing dip in the water after an exhilarating day of hiking, biking, and outdoor exploration. Whether you're glamping with the family or on a solo camping adventure, Rjourney RV Resorts offer an array of water-based amenities for your enjoyment. Explore everything we have to offer!
Amenities vary by resort, select your destination to learn more about available water fun, accommodation options, and more.
Swimming Pools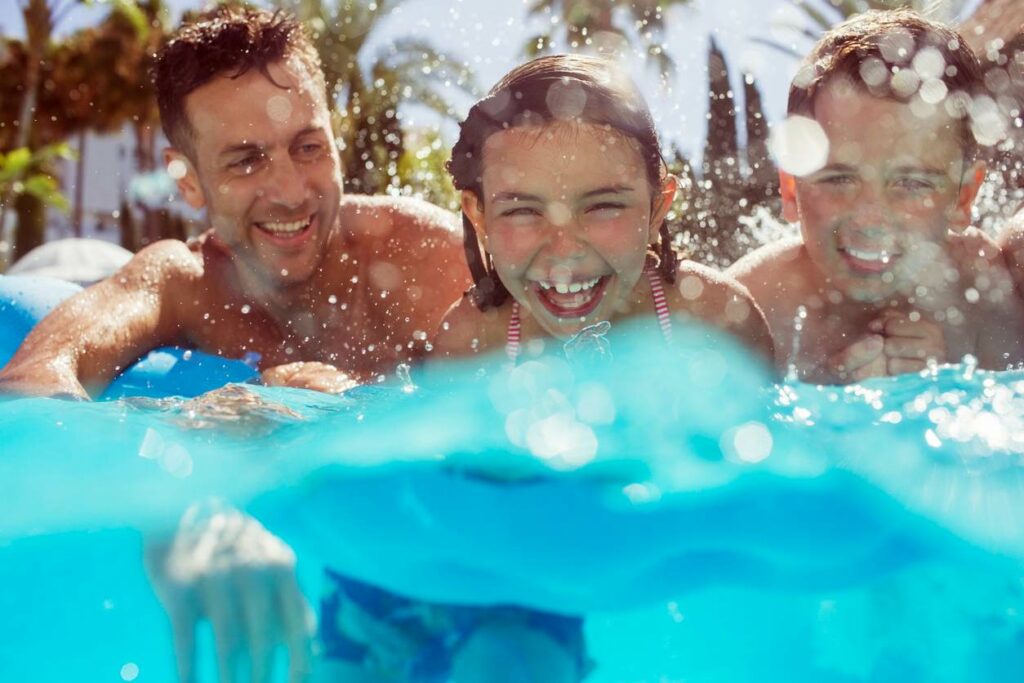 The perfect blend of relaxation and outdoor adventure, swimming pools are fun for the whole family. Float lazily along on an innertube, have a cannonball contest, or try your hand at a game of Marco Polo. No matter how you unwind, you'll enjoy a cool respite in the heart of nature.
Splash Grounds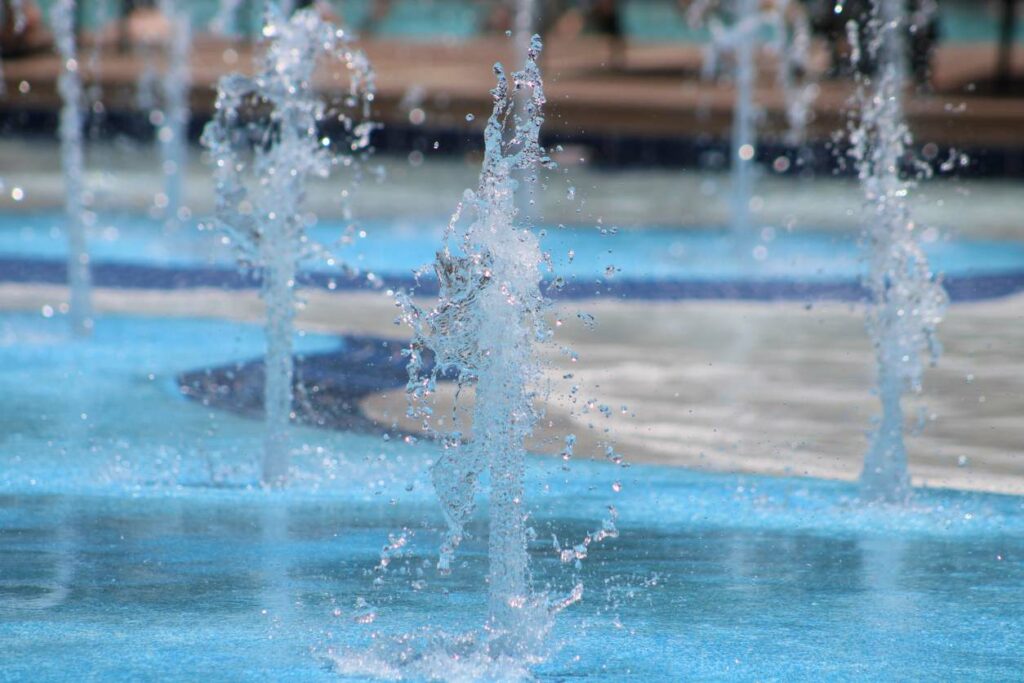 These dynamic spaces provide a safe and refreshing haven during hot summer days. Enjoy vibrant water play areas and frolic under colorful fountains and sprays. As you cool down with the family you'll also spark laughter and create unforgettable moments together.
Aqua Parks
Our inflatable aqua parks are aquatic playgrounds that promise thrilling water adventures every time you visit. These floating wonderlands feature slides, trampolines, and obstacle courses, providing fun for all ages and creating a splashing good time in the sun.
Lakes and Ponds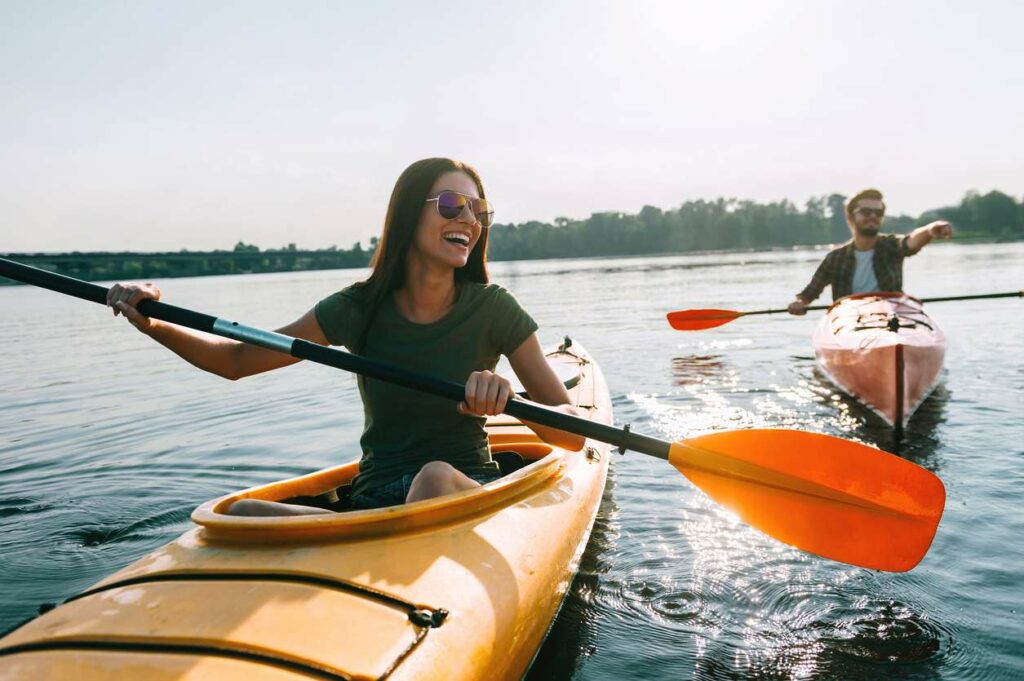 Reflecting starlit skies and providing a tranquil escape, our lakes and ponds invite fishing, kayaking, swimming, and even quiet moments by the water's edge. Cool off and enrich your camping experience while you enjoy the beauty of the great outdoors.
Boating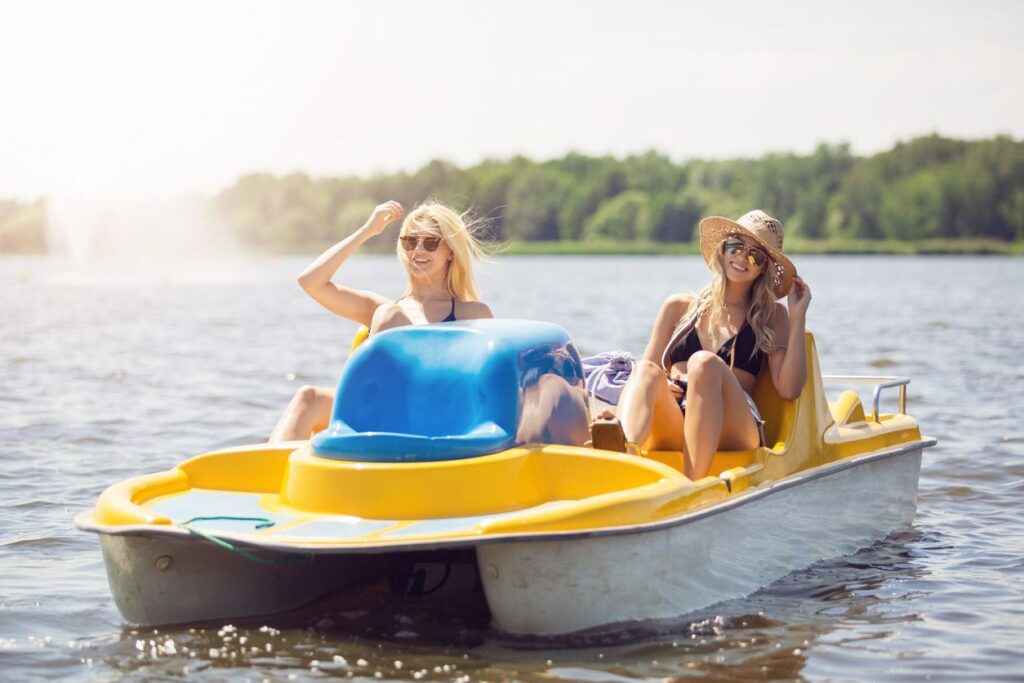 Bring your own or rent a kayak, paddle boat, or bumper boat. Paddle leisurely or navigate thrilling rapids. No matter how you connect with nature, you'll make memories that ripple through time with boating experiences at Rjourney RV Resorts.
Fishing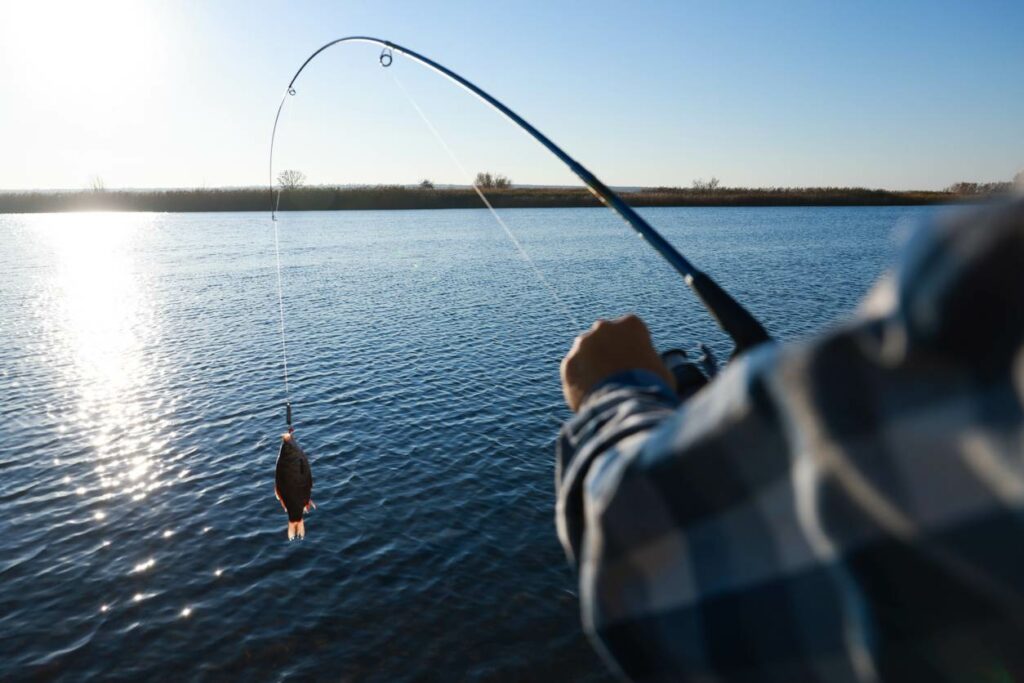 The thrill of the catch, whether a shimmering trout or a feisty bass, creates unforgettable memories for the entire family. Enjoy casting your line into the tranquil waters and then celebrate camaraderie around the campfire when you take advantage of our many fishing opportunities.