The Best Time of Year to Visit Utah's National Parks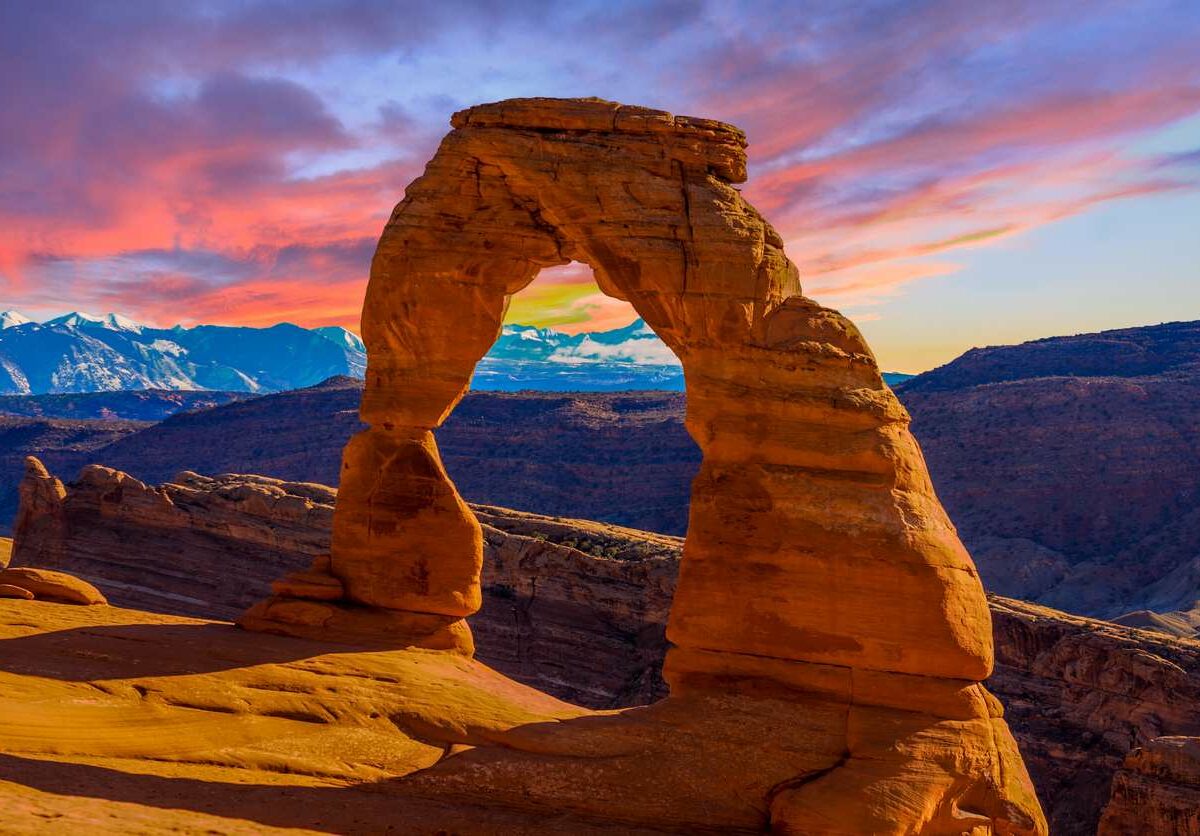 If you love outdoor adventures like camping, hiking, and sightseeing, Utah is a must-visit place, chock-full of some of America's most beautiful parks. From spacious Arches National Park to unique Bryce Canyon, Utah's parks are a great stop on any RV road trip. In this blog, we'll tell you the best time to visit some of Utah's iconic parks so you can plan your next trip.
When to Visit Zion National Park
Utah's most famous park, Zion National Park, sees as many as five million visitors yearly, and it's easy to see why. The breathtaking 2000-foot canyon and surrounding hiking trails offer an unparalleled outdoor experience. Movie buffs may recognize it as a filming location for Butch Cassidy and the Sundance Kid.
If you want to visit Zion when it's not too hot or cold, opt for a spring or fall visit, around March to May or September to November. These times of year will save you from intense summer heat and peak tourist times, typically lasting from Memorial Day to Labor Day.
Crowds at Zion are consistent throughout the year, except for the peak winter months of November through March. If you want to dodge the crowds and don't mind bundling up, the winter can be a great time to visit. However, one crucial detail to remember is that some trails close in winter and spring, and enjoying the sights in the frigid temperatures may be more challenging.
When to Visit Arches National Park
Arches National Park in Moab is a bucket list spot for many outdoor aficionados, with over 2,000 natural stone arches across its sprawling grounds. Daytime hikes offer glimpses of stunning rock formations, while nighttime visits provide breathtaking night sky views. We recommend visiting in late fall, which is optimal for both crowd levels and weather conditions.
The summer heat at Arches can climb up to 100 degrees or more, while winters often dip below 0 with snow. According to weather data, Moab's average October high is 73 and low is 39, while the average November high is 56 with a low of 27. These months should make for comfortable hiking, given you're prepared with a coat or jacket for chilly mornings and evenings.
Crowds in Arches hit their peak in the spring and summer, from March to October. While a late October or early November trip may catch the tail end of crowds, Arches should still be less populated around this time.
When to Visit Bryce Canyon
Many say visiting Bryce Canyon feels like being on an entirely different planet, with its unique rock formations and bright colors. While you can opt for a solitary hike, you'll also have the opportunity to participate in several ranger activities, like guided tours and educational talks.
Bryce Canyon offers year-round activities for each season, like spring wildflowers and snowshoe hikes in the winter. For the most comfortable temperatures, we recommend spring or fall visits. If you're most interested in many activities, opt for peak tourist season from May through September. Due to its high elevation, Bryce Canyon's average temperatures can dip in November, with freezing temperatures continuing through March and into April.
Plan Your RV Trip With Rjourney
An RV is the perfect way to travel around Utah's national parks. When you need a place to stay, visit RJourney's deluxe RV resort parks in Utah. We offer three Utah locations, including our upscale RV park near Bryce Canyon. 
Our premier RV parks can help you make the most of your stay in Utah. At our RV resorts, you'll enjoy amenities like our convenience store, which is bound to have that one thing you forgot, and our shower houses, which are great for rinsing off dirt, sunscreen, and bug spray. After you select your RV Park location, you can check availability by selecting the accommodations you need.
More From