Tips for Planning a Road Trip to Utah's Mighty 5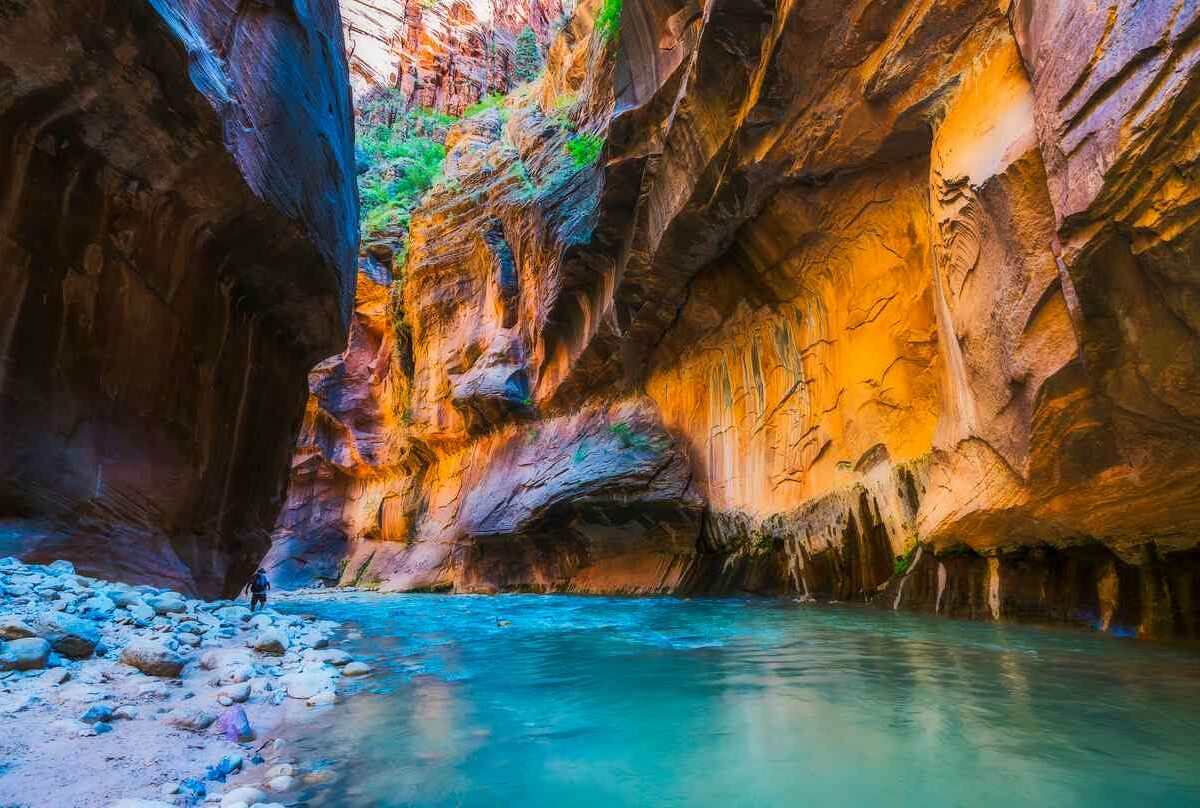 If you have ever talked with anyone who has made a Utah national parks road trip, you've probably heard how iconic of a visit it was. Known as the Mighty 5, driving to Utah's national parks takes you through the heart of America's red rock country, which is considered one of the most scenic drives in the world.
This guide from the experts at Rjourney RV Resorts will help you plan your route, make the most of your adventure, and work in pit stops along the way to truly enjoy your adventure.
What is the Mighty 5 Road Trip?
The Mighty 5 are the five national parks located in the beautiful state of Utah:
Arches National Park
Canyonlands National Park
Bryce Canyon National Park
Capitol Reef National Park
Zion National Park
While the trip typically takes about 10 days to complete, it creates enough memories and excitement to last you the entire year. Prepare to experience tranquil sunrises, breathtaking views, and hikes you can't get anywhere else.
Many visitors fly into Las Vegas or Salt Lake City and then begin the trip from Zion to Arches or vice versa. If you're making the trip with an RV, you have the luxury to start wherever you choose! Traveling in your own RV also provides the option to make pit stops and stay at RV Resorts in Utah if you need a short break from the road trip. 
When is the Best Time to Road Trip in Utah?
The first step in planning is choosing when to visit. You may be asking yourself, is there a best time to visit Utah's National Parks? And the answer to that is yes. Due to its location and sometimes intense weather that can happen in the mountains, we recommend planning your trip for the spring or fall months. Here are some of the benefits of traveling during this time:
Spring (April-May): Temperatures are mild during the day and a bit cooler at night. Most of the snow has cleared from trails and with kids in school, you won't be battling as large of crowds.
Fall (September-October): Similar to spring, temperatures are milder during the day so you can spend more time hiking and less time shading yourself from the heat and sun.
It is recommended that road trips to the Mighty 5 not take place during the summer or winter months. Temperatures during warmer months have the potential to hit 100°F, which can pose a risk to your health and safety if you're not prepared. You'll also be fighting larger crowds with children out of school. Snow during the winter time has the potential to close trails and park roads. Temperatures can also fall extreme in the other direction, making it dangerous to spend too much time on the trails.
What Should I Do in the Parks?
The stunning beauty of each park is the main draw of making the trip to visit Utah's Mighty 5. You should plan for a good majority of your time in each park completing hikes and other adventures. If you have the time, it's recommended to spend 2-3 days in each park to cover major highs and explore other trails and areas such as the White Rim Road in Canyonlands National Park or the Valley of Fire State Park in Nevada. Below are popular experiences to include in your plans at each park:
Arches National Park – The Devils Garden Trail, Delicate Arch, Balanced Rock and the Fiery Furnace
Canyonlands National Park – Mesa Arch, Upheaval Dome, the Druid HIll hike in the Needles, Grand View Point and Buck Canyon Overlook
Capitol Reef National Park – Scenic Drive, Hickman Bridge, Sunset Point, and Cassidy Arch
Bryce Canyon National Park – Sunrise Point, Sunset Point, Inspiration Point, Bryce Point, Queens Garden and Navajo Loop
Zion National Park – Zion Narrows, Angels Landing, Observation Point, Hidden Canyon, Riverside Trail, Weeping Rock, and Canyon Overlook
Where Else Can I Stop During My Trip?
Just because you're planning to visit the Mighty 5 doesn't mean you're confined to just these stops. Because of its proximity to Moab, Arches is a very popular national park even for those who aren't completing the full road trip. Additional stops include Dead Horse State Park near Moab, the Valley of Fire on your way from Zion to Las Vegas, and Little Wild Horse Canyon on the drive between Moab and Capitol Reef.
When you're in need of a place to stay along the way or plan to take a couple days off the national parks trail, Rjourney RV Resorts provide options for camping and RV camping in Cannonville, Cedar City, and Panguitch. Enjoy a variety of amenities in our parks including full hook ups, glamping accommodations, swimming pools, playgrounds, dog parks, and more. Find a resort on your route and get to planning your dream adventure to the Mighty 5 today!
More From