Taking a Long Trip to Utah With Your RV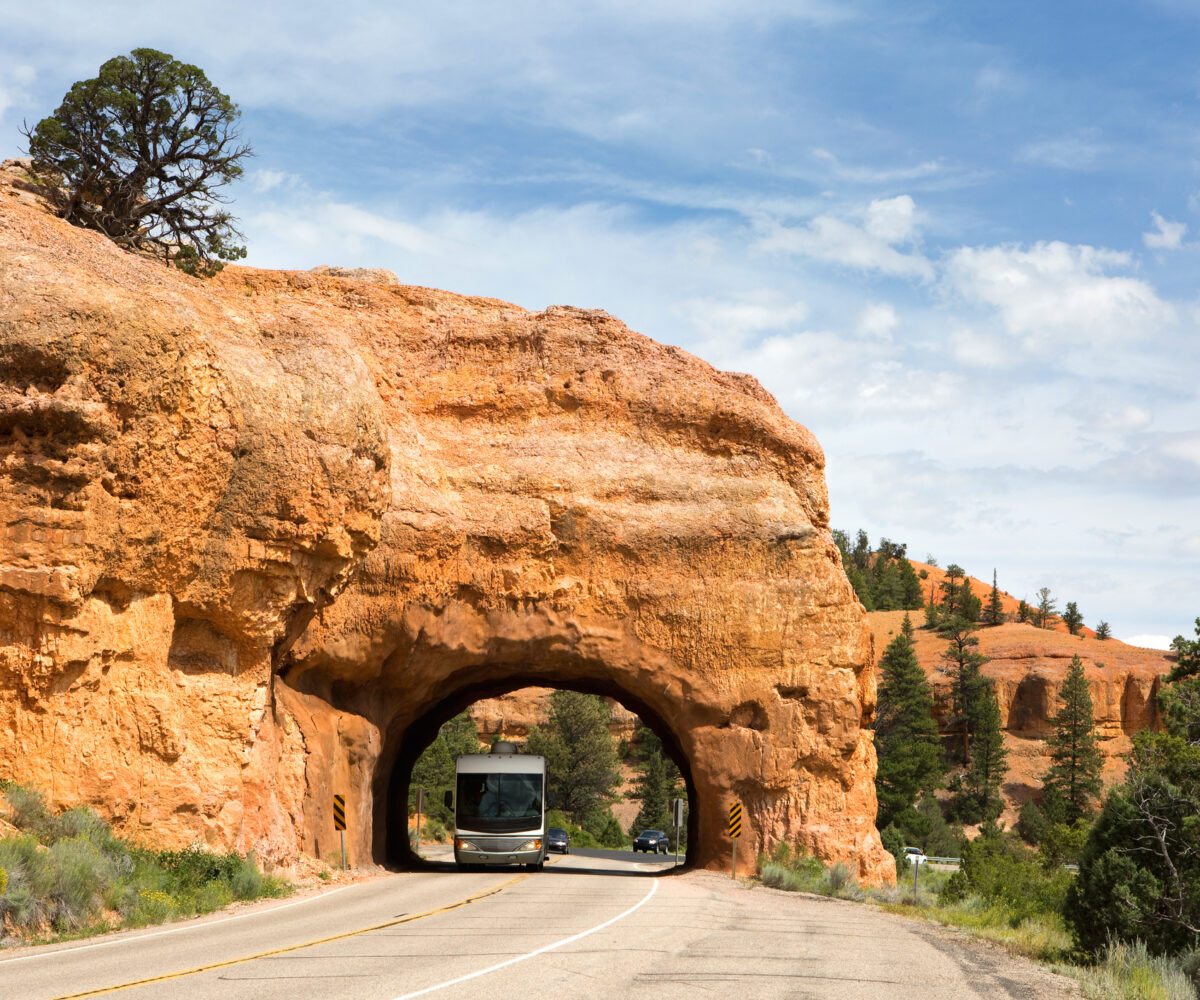 Utah is the place to be if you're an outdoor enthusiast looking for the kind of place you can stay for months or more at a time. Utah's terrain varies all throughout the state like nowhere else, evidence of the abundant beauty and power that results when time and nature come together. Within Utah's borders, you can find everything from mountains to valleys to cliffs, canyons, and deserts both high and low—sights that no photo could ever do justice.
Nestled alongside the Rocky Mountains, the Colorado Plateau, and the Basin and Ridge Region, Utah has several exciting cities and is home to The Mighty Five, the five national parks in Utah that outnumber those in most other U.S. states.
With so many things to do in Utah, you can have an adventure of a lifetime every day, no matter how long you stay. If you're making plans for your next extended adventure, a visit to Utah is perfect for your bucket list, especially if you're taking a trip with your RV.
Preparing To Visit Utah in an RV
While there are many ways to stay in Utah, we're one to say that RV travel and camping provide an unparalleled kind of experience. However, when you're planning to live out of your RV for an extended period of time, there are a few preparations you should make to ensure your trip goes swimmingly.
Choose Your Utah Destinations
The first and most exciting part of your preparation is choosing where you go. When there are so many things to do in Utah, you'll find it hard to limit yourself to just a week, and that's why there's nothing quite like an extended trip to Utah to let you experience it all.
If it's the wilderness you want to see, plan to visit the Dixie National Forest and the Bryce Canyon National Park, where there are three Rjourney RV parks nearby to camp at when your daily adventure comes to an end. Zion National Park is also just a short drive, making it an excellent place to put on your trip's to-do list.
Farther north, you can spend a day in Provo, then another in Salt Lake City, putting you near exciting sights like the Ashley National Forest, Great Salt Lake, or Bonneville Salt Flats.
Create a Budget
When planning for an extended trip to Utah, it's essential to budget appropriately beforehand. The last thing you want is to end up in a pinch.
Consider multiple factors as you run your numbers. Does your RV have a kitchen where you can prepare meals, or will you need to find alternative ways to eat? Depending on how much you'll be traveling, you should ensure you set aside enough money for gas as well.
If you're planning to stay at a campsite or multiple campsites, ask yourself what kind of RV hookups you will need. Do the campsites you've chosen have those available, and are the nightly rates affordable?
At Rjourney, we strive to provide quality RV campsites at fair rates, making you comfortable even for long-term stays.
How To Get Your RV Ready for a Long Road Trip
In order to best enjoy the outdoor activities in Utah, you'll want to have the peace of mind that comes from a dependable RV. Before you leave, make sure your equipment is in good condition and can sustain heavy usage and long travel.
Get your RV a fresh oil change, and check all tires for proper air pressure levels. Guarantee that all headlights and taillights are fully functioning and stock up on any emergency supplies that are missing or running low.
You will also want to stock up on snacks, clean water, extra bedding and blankets, maps, and personal hygiene products.
RV Living in Utah 
There are abundant fun things to do in Utah and beautiful places to see. Taking a long trip or even living nomadically in Utah is an opportunity of a lifetime.
However, your RV cannot function as a permanent address in Utah, so if you plan to forgo a permanent residence in favor of RV living, you'll need a new way to get your mail. Have your mail sent to a trusted friend or family member, or sign up for a P.O. box at a post office in a nearby town. 
You also need to think about the time of year you'll be in Utah. The months of spring and autumn are the most comfortable. Summers can be scorching and winters are often cold and snowy, meaning you should pack appropriate clothing and supplies depending on when and where you'll be in Utah.
Finally, consider your budget again. Instead of drawing completely from savings, you could opt to work part time or full time in a local town if you'll be living around the same area. You could also look into freelance or remote work opportunities in order to continue making ends meet. All Rjourney RV campsites in Utah offer free resort WiFi for registered visitors, enabling you to work remotely from your RV.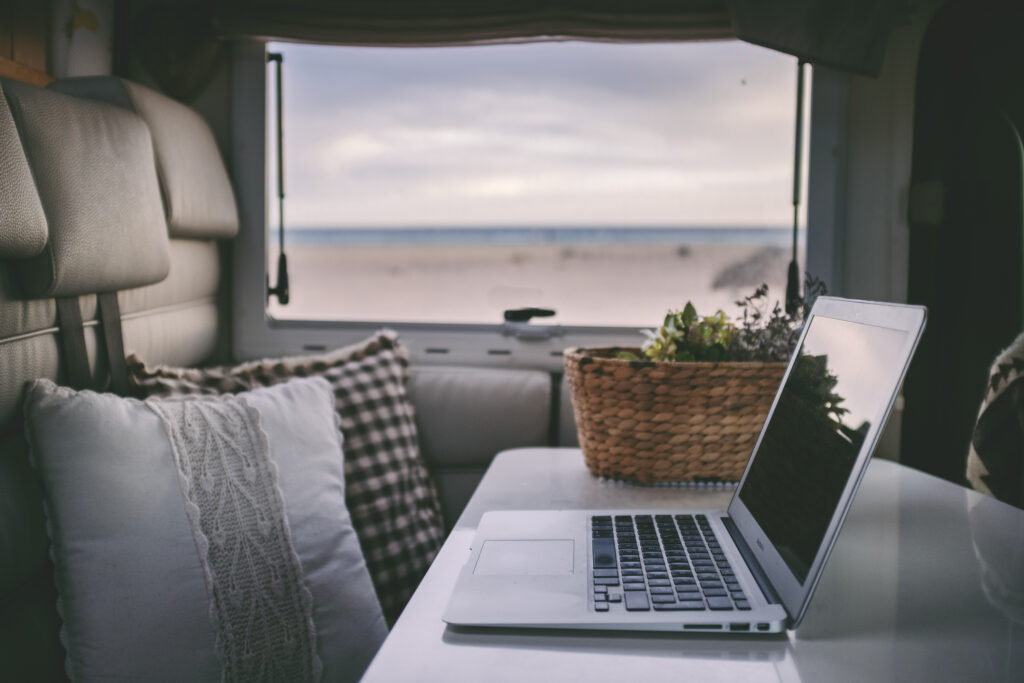 Find an Rjourney RV Park Near Your Destination
In addition to free resort WiFi, Rjourney RV resorts also offer several other amenities to provide what you need for a long trip to Utah. Our RV parks in Utah provide features such as laundry rooms, showers, water/electricity hookups, sewer hookups, pet-friendly campgrounds, and more.
At Rjourney, you can stay all year long, making our RV camps perfect for winter camping meanwhile many other campsites close. 
Reserve your RV campsite in Utah at Rjourney today!
More From