Why Fall Is the Best Time To Go Camping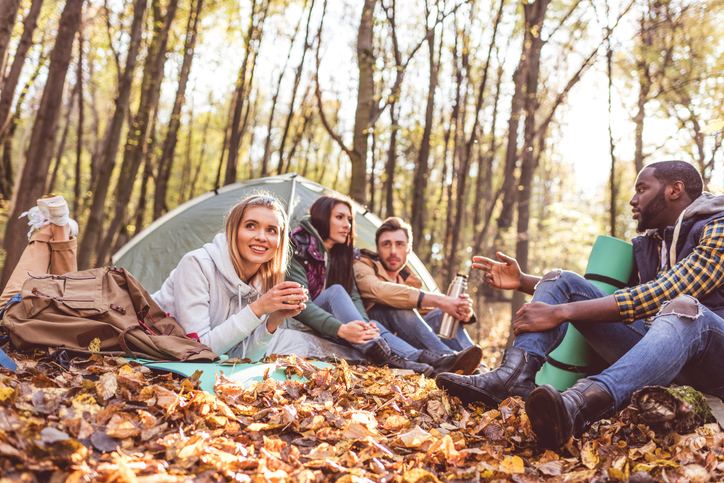 Camping seems to always be associated with the summer months. With the hot sun and plenty of lakes to go swimming in, it is easy to see why. However, the fall season is able to provide just as much in the way of outdoor fun and gorgeous attractions for camping enthusiasts everywhere. In fact, fall may just be the best time to go camping.
Imagine camping underneath the stars while a slight cool breeze fills the air. When you wake up, you will be surrounded by gorgeous red, orange, and yellow colors as you prepare for a day of hiking among the fall foliage. Still not convinced? Let us further explain why fall is the best time for camping.
Camping in the Fall
Fun vacations can happen more than just in the summertime. In fact, many attractions that are flooded with people in the summer offer much lower rates if you choose to go when it isn't the busy season. This allows for fun adventures and plenty of things to keep you busy during RV road trips and camping excursions. Additional reasons to go camping this fall include:
Stunning views
Cooler temperatures
Fewer bugs
Fall activities
More availability at campsites
For more information on why fall is the best time to go camping, read on.
Stunning Views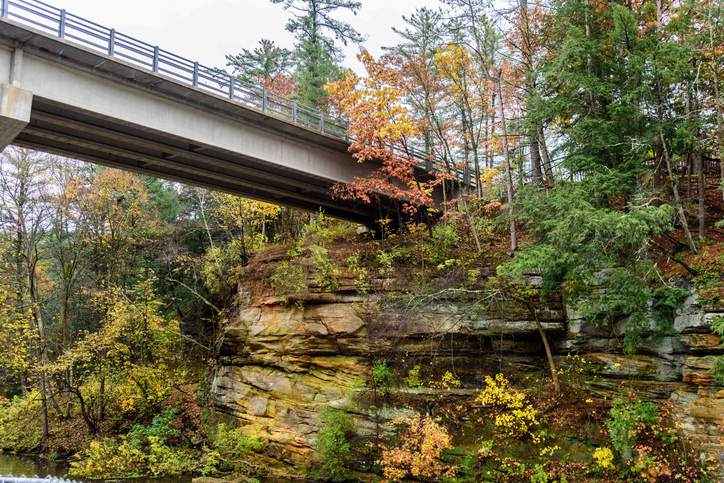 Fall foliage is one of the top reasons to camp in the months of September, October, and November. The leaves are beginning to change and nature starts to take on a much warmer hue. Hikes and nature walks become more enjoyable and there are gorgeous views all across the country on your camping excursions. There are some go-to spots as well as some hidden gems sprinkled across the United States that would make great destinations for your next fall camping trip.
When you are in need of a trip to the north, the Wisconsin Dells make for a perfect trip for families and couples alike looking for hiking spots with warm landscape views. The entire state of Pennsylvania also provides an idyllic fall experience, particularly in the Amish town of Lancaster. This small town offers a trip through history to a simpler time as well as gorgeous fall scenery. If you are headed to the south in your RV, you have to check out the Lost Maples State Natural Area in Vanderpool, TX. There are plenty of opportunities for hikes, picnics, and other outdoor activities when you visit this natural area.
No matter where your fall camping trips take you, there is always an Rjourney facility nearby or on the way to your next destination. Check out our list of Rjourney facilities to help you plan your next trip.
Cooler Temperatures
In addition to providing stunning views, fall also brings cooler temperatures to make the outdoor experience much more enjoyable. With temperatures in the 50s to upper 70s, it is definitely easier to go on a hike or spend a day fishing on the lake without the fear of overheating. It also makes nights out by the campfire much more pleasant. Just make sure to still drink water and bring plenty of layers to protect yourself from dehydration and hypothermia when the nighttime gets a little too cold.
Fewer Bugs
Nothing ruins a vacation more than itching your way through the trip because of the various bug bites you've accumulated. From mosquitoes to chiggers to ticks, summer brings about a never-ending cycle of bugs ready to invade your camping area, forcing you to douse yourself in bug spray at every free moment. With the emergence of cooler temperatures, bugs tend to retreat underground or to other hidden areas to escape this cold. This gives you the chance to enjoy your outdoor time without as many bugs around—not to mention that bugs will have a harder time penetrating your skin with the added layers you will be wearing.
Fall Activities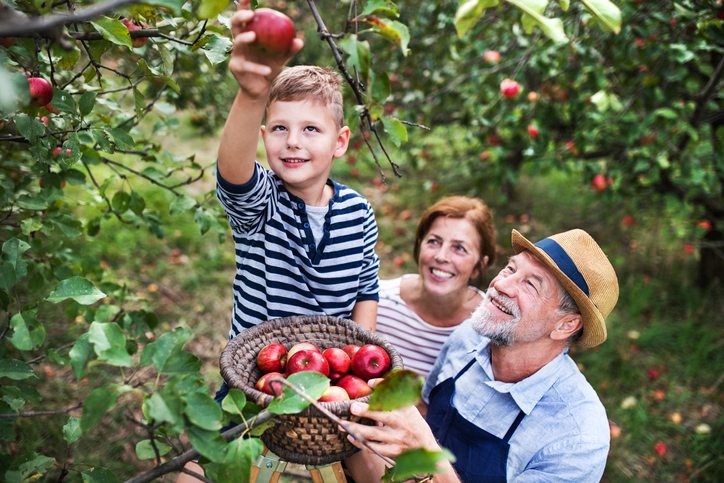 Fall is the best time for attending festivals and participating in a multitude of different outdoor activities. From spooky spectacles to wholesome, cozy outings, there is never a shortage of events going on no matter where your travels take you.
For lovers of the supernatural, Salem Haunted Happenings gives you a glimpse of the haunted history surrounding the town. As one of the largest Halloween festivals in the country, it is sure to offer a spooky good time. Experience Día de los Muertos in San Antonio for a true cultural experience at the largest Día de los Muertos celebration in the country. To round out the fall festival experience, travel north to Bayfield, WI, for the Bayfield Apple Festival, which offers fun activities for the whole family. 
After you've attended a festival or two, book your stay at Rjourney for easy lodging accommodations and the best camping experience.
Hunting and Fishing
Even as the weather cools, there are plenty of opportunities to get outdoors and take part in seasonal hunting and fishing. With parks across the country, Rjourney makes it easy to travel to a site in a state with the game you're planning to hunt. In the fall, you'll be able to pursue a variety of species including:
Big game – White-tailed deer, mule deer, elk, antelope and caribou
Small game – Rabbit, squirrel, and racoon
Game birds – Quail, dove, and pheasant
Waterfowl – Duck, geese, and swan
Fish – Bass, trout, walleye, and catfish
Allowed hunting methods vary by season and can vary by states as well. Be sure to check state regulations before you pack your equipment and have the correct documentation with you at all times. In most cases, you must have a hunting license from the state where the hunt occurs to comply with the state fish and game department requirements associated with that license.
More Availability at Campsites
If you want to beat the crowds as you take your RV out for one last trip, fall is the perfect time to do it. With school back in session, fewer families will be heading out for a long weekend getaway making this the best time for couples and families without school-aged children to plan a trip. There will be plenty of camping plots available without the summer rush giving you the pick of the litter. Enjoy a nice, quiet oasis when you choose fall camping.
Plan Your Fall Camping Trip With Rjourney
When you find yourself getting carried away to a gorgeous new destination this fall, Rjourney has you covered with a great camping experience. Whether you want the luxury of an RV or cabin or you plan to rough it in a tent, we can help you out. Find the Rjourney location nearest to your next destination.
More From