Tips for Gathering Camping Safety Equipment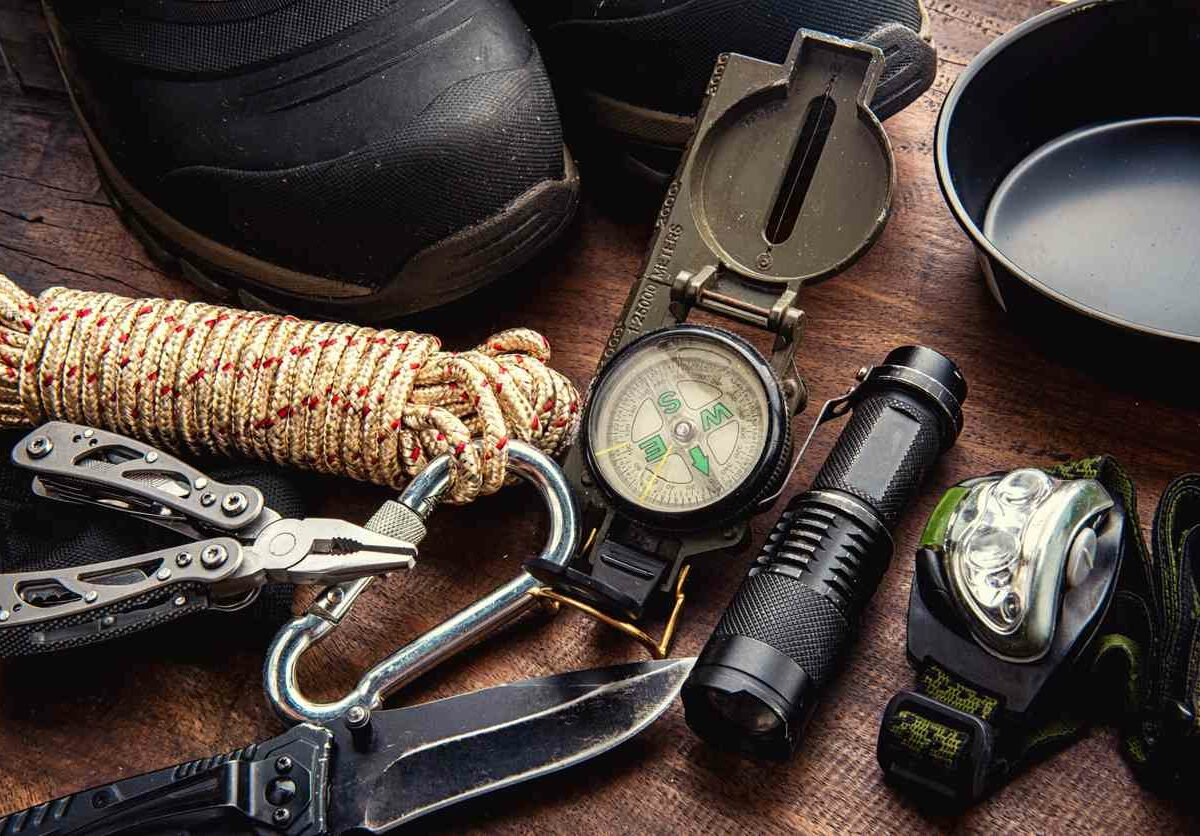 Warm weather is on its way, and it's time to start gearing up for your next long-awaited adventure. Dust off your camping equipment and get ready to hit the road!
However, before you journey into the wilderness, you need to have everything you could possibly need in the event of an emergency in addition to regular supplies. Always be prepared when you're camping for everything from surprise weather to animal encounters.
Your Camping Safety Equipment Checklist
When there's so much to keep track of, using a checklist can be the best way to make sure you don't forget or overlook anything essential.
Here's what you need in your off-road first aid kit and camping tool kit.
First Aid Supplies
For your off-road first aid kit, collect everything you could need in the event of an injury. Cuts and scrapes happen all the time. You could run into poison ivy or other dangerous foliage while out exploring. Twisted ankles, sprained wrists, sunburns, and more can all occur when you're hiking, biking, or simply exploring the area.
If you feel it's necessary, you can also put together a first aid kit for kids. Something smaller in size and easy for them to reach and use. Familiarize your children with the kids' first aid kit and everything in it so they're comfortable finding what they need.
To be prepared, collect the following supplies:
Bandages
Gauze
Pain relievers
Allergy medicines
Bug repellent
Sunscreen
Aloe vera
Burn ointment
Skin rash cream
Tweezers
Scissors
Hydrogen peroxide
Feminine products
Distilled water
Tools and Safety Equipment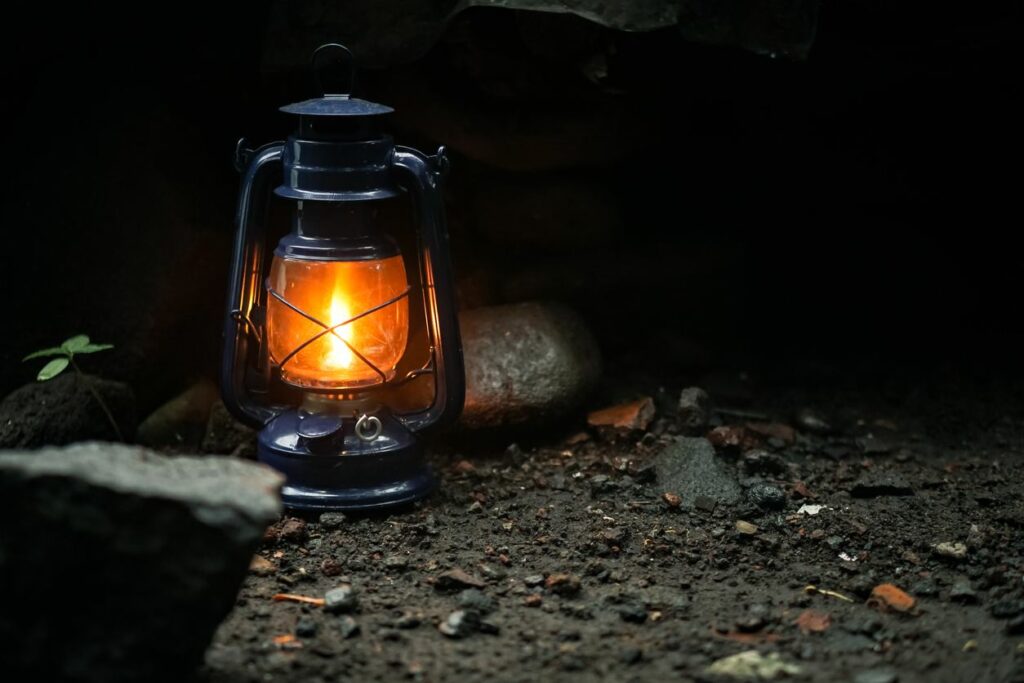 What you need in your camping tool kit can vary depending on your preferred style of camping. If you like to sleep under the stars in a pitched tent, your toolbox might have some different items than you will if you like the RV lifestyle.
Nevertheless, you want to have the basic tools and camping safety equipment on hand, including:
Ax
Saw
Survival knife
Fire starter
Whistle
Flashlight
Cell phone charger
Fire extinguisher
Rope
Mallet or hammer
Flare gun
Bear spray
Shelter and Bedding 
Even those who camp with an RV should have backup options for shelter. You never know when the worst-case scenario could happen. Ensuring you have ways to stay warm, dry, and covered during the night is all part of making for a safe camping experience.
Regardless of your camping style, we recommend having a backup option just in case. Collect the following:
Tent
Sleeping bag
Extra bedding
Ground tarp
Backup stakes
Provisions
When you pack for your camping trip, of course, you're going to already bring changes of clothes, food, water, and other essentials. However, as camping season approaches, you should also restock or refresh your emergency stash.
With additional provisions, should something go wrong during your camping trip, you won't have to worry quite so much about being unable to meet your basic needs. Every person should have their own individual bag of emergency provisions that includes:
At least one change of clothes
Reliable shoes
Jacket
Water bottles
Towel
Hygiene products
How To Stay Safe When Camping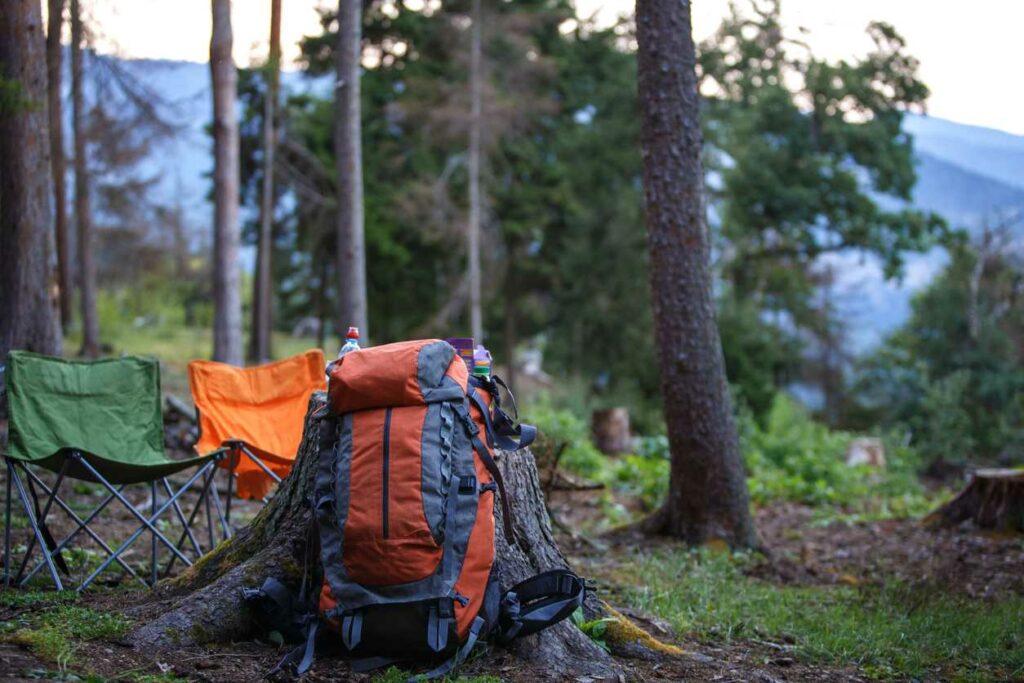 Ideally, you'll never need to tap into any of the emergency supplies you pack. Camping is a fun, beloved activity for a reason, but the outdoors can be unpredictable. Fortunately, you're more likely to have a great experience if you take some care and precautions.
Watch the Weather
There's no controlling the weather. However, we do have the luxury of being able to predict and anticipate when conditions may become unfavorable.
Once you're a week or a few days out from your planned camping trip, begin checking the forecast regularly. If there are signs of severe weather conditions, you may want to think twice about going out and instead reschedule for a later date.
Always stick to the "better safe than sorry" approach to best protect yourself and your family from danger. Don't take risks.
Set Up Camp in a Good Spot
Reduce the risk of accidents by choosing a good campsite before you pitch your tent. You want level ground in an area that is and will remain dry. Watch for dead trees that could be at risk of falling, and clear the area of stones, pine cones, twigs, and other irritants before establishing camp.
From setting up camp to tearing it down, always aim to leave no trace. Whenever possible, choose an established campsite to reduce your impact on the surrounding environment. Not only do you better protect the natural ecosystem you're visiting, but you can be more confident that it's a safe spot to camp if someone else has stayed there in the past.
Know the Nearest Emergency Services
Do your research before you hit the road, especially if you're going somewhere with little to no reliable cell phone service. Take note of nearby hospitals or other services you may need in the event of a disaster.
Furthermore, communicate your plans with others in your life before you leave, including family, friends, and coworkers. Should you not return when you're expected to, they should know where you were going and when you should've made it back so they can seek help on your behalf. Never go camping without telling anyone outside of your camping group.
Know Campground Rules and Regulations and Follow Them
One of the best ways to stay safe during your trip, no matter whether you're tent camping, traveling in an RV, or renting a cabin, is to know and follow campground rules at all times. Rules and regulations are put in place for not only your safety but the safety of others. Following posted rules also ensures your camping experience is as pleasant as possible.
Common campground rules often cover designated parking for sites, quiet hours onsite, leash rules for pets, site occupancy rates and more. These regulations vary from one campground to another so be sure to check in at the front desk or registration center if you have any questions. You can also contact the facility you're staying at prior to check in for answers before you arrive.
Plan Your Next Camping Trip at an Rjourney RV Resort
For a clean, safe camping experience, come stay at an Rjourney RV resort! We have campsites for tents and RVs, plus cabin rentals for the most luxurious camping experience, all of which can be rented for short trips or long-term stays.
Our RV resorts are located in key areas, often near national parks or popular destinations, giving you options for even more adventure. Furthermore, our resorts are packed with convenient amenities, including laundry facilities, shower houses, pet-friendly areas, and so much more.
Stay the way you want at an Rjourney RV resort! Find your ideal location and start planning your camping trip today.
More From