Should You Buy or Rent an RV?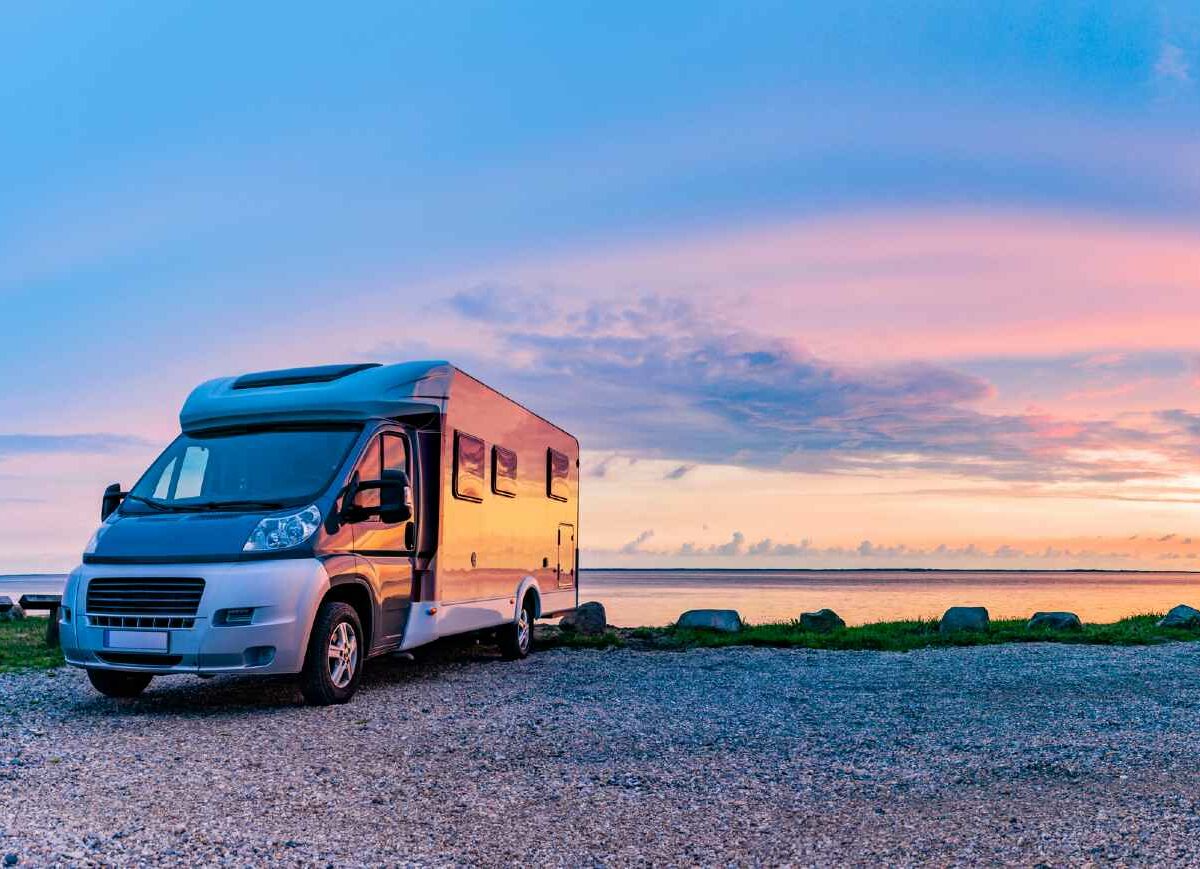 If you enjoy camping, there may come a point when you consider either purchasing or renting an RV. While there is no straightforward answer on whether renting or buying an RV is "better", there are a few questions you should ask yourself to better guide your decision.
For example, how much do you think you'll utilize the RV? If you plan on using it for the majority of the summer, you might benefit from purchasing one rather than renting. Other considerations may be how far you plan to travel, how long of a trip you'll take, and when.
Is Buying an RV Worth It?
For many, an RV is more than just a form of transportation. RVs are ideal for cross-country or long-distance trips with friends or family. With an RV, you can easily travel with your whole family or group of friends at a more affordable rate while cutting out lodging expenses. Another advantage of owning an RV is the flexibility to travel more spontaneously. With renting an RV for a trip, you have to plan details in advance and may have limitations on how long you can rent the vehicle. For easier road trips with friends or family, invest in an RV!
How Much Does it Cost to Rent an RV?
If you only plan to use an RV for a specific trip or only a few times a year, it may be easier to rent an RV. Average rates for renting an RV can range from $50- $300 per night depending on the type of RV, which can save expenses that would be used for staying at a hotel. Additionally, with renting an RV, you don't have to worry about maintenance or upkeep of the camper.
Pros and Cons of Renting or Buying an RV
There are pros and cons that come with both renting and buying an RV. No matter if you choose to rent or buy, you can have an enhanced road trip experience. The decision comes down to what factors are a deal breaker for you. For instance, if you don't want to deal with storing an RV in the off-season, renting would be a better option. Or, if you want to be able to take spontaneous trips year-round, buy your own.
Renting an RV
One of the biggest perks of renting an RV is there is no long-term commitment. For those who don't travel as often, you can simply rent an RV and load up the family for a weekend trip. Plus, you won't have to worry about the regular maintenance that RVs require. You might have to pay for cleaning fees after renting the RV, but you don't have to clean it or make routine repairs yourself. However, be prepared to plan your trip in advance to get a reservation, as you may not be able to take as long of a trip.
Buying an RV
On the other hand, for those who love to camp, and go camping more frequently, you may benefit from buying an RV. Investing in your own RV gives you more freedom when it comes to selecting your vehicle, customizing it, and utilizing it whenever you want. For longer trips, you can easily travel comfortably without having to stay in a hotel.
While traveling in an RV can save costs on lodging and entertainment, you have to be mindful of the expenses that come with owning an RV. With routine maintenance, high gas prices, and insurance, you may have to plan accordingly to cut expenses. Additionally, if you don't have space to store the RV at home or if you live in a municipality that doesn't allow you to store RVs on your property, you'll have to pay for monthly storage when you're not using your RV.
Find RV Campsites with RJourney
Whether you plan to rent or buy your own RV, you'll have no problem finding a campsite with RJourney. Our resort parks offer a number of long-term and short-term campsites for RVs. So whether you're just passing through for a quick vacation or live a nomadic lifestyle and plan to say a while, we've got you covered. RV amenities vary by campground, but many of our parks include pull-through and back-in RV spaces that include electrical hookups, water and sewage, and cable. Find an RJourney resort park near you and start planning your next RV road trip today!
More From