Planning a Road Trip Amid Rising Gas Prices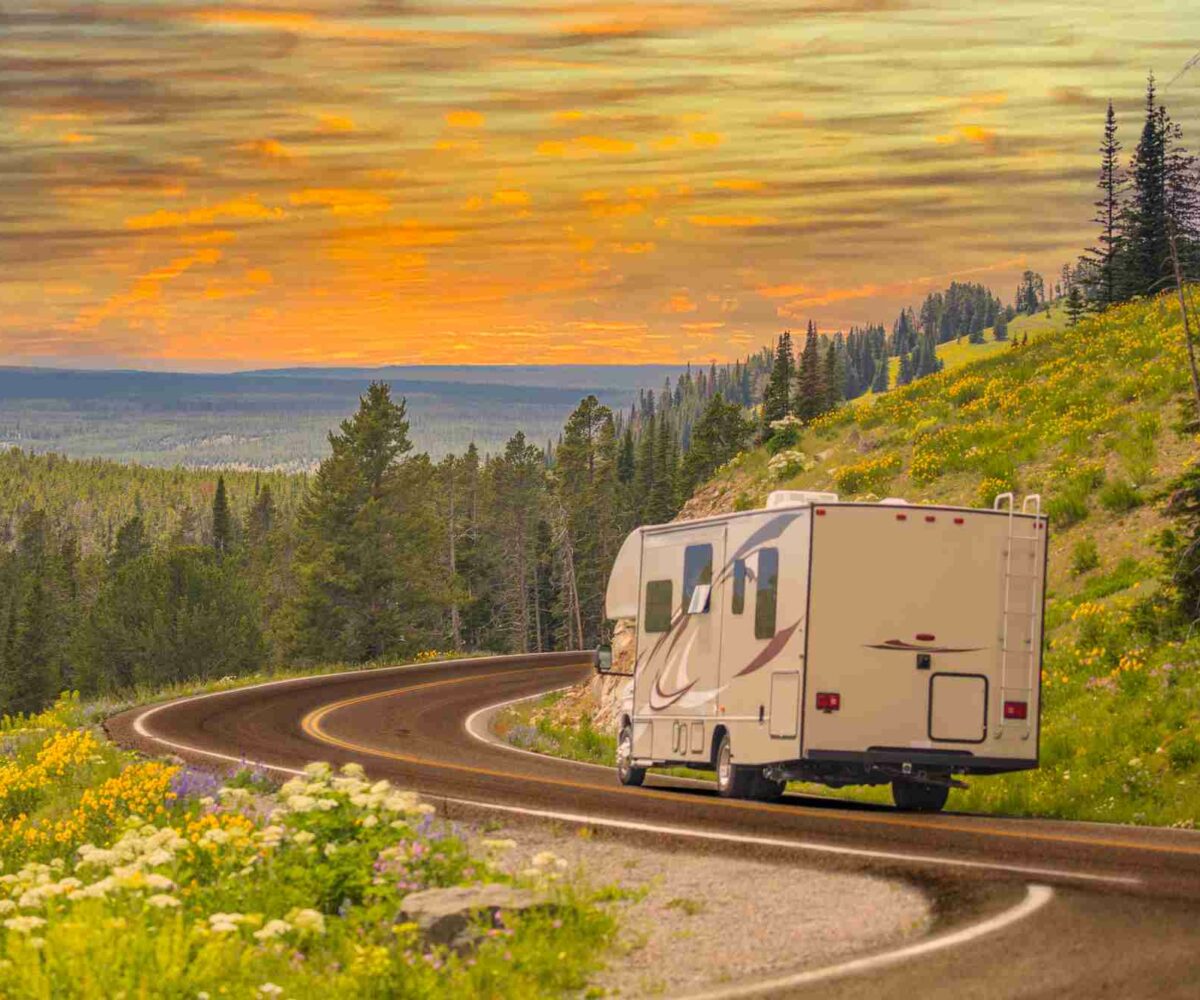 It's no secret that when summer rolls around, gas prices shoot up in preparation for the millions of Americans taking roadtrips, however this summer gas prices have hiked up sooner and sharper than they have in previous years. During a season when everyone is looking to get away, many families have started looking for ways to cut costs when planning their summer roadtrip.
With RJourney, not only do we have plenty of campsites across the country that will keep you from having to travel too far for adventure, we also have a few tips on how you can offset gas prices while still having fun on your trip.. Don't let rising gas prices stop you from your annual summer road trip. There are plenty of ways to take a road trip without leaving your wallet empty, and the camping and RV experts at RJourney have got you covered.
Take a Roadtrip With Friends
A great way to save money on trips is to get a group of friends together and split the costs. From lodging accommodations and food and drinks to gas and camping costs, expenses can add up fast. By carpooling, you can split many costs among your group.
When planning a roadtrip with your friends, be sure to also take a look at the available on-site activities. Knowing what you can do onsite will keep you from having to travel too far from the campgrounds to find something to do. Since these activities are often included in your stay, they're already paid for, so you may as well take advantage of them while you can!
Bring Your Pets
If you have dogs or cats, bringing them on your trip, can help you save on boarding or in-home petsitting. At RJourney, our campgrounds are pet-friendly, and for all the dog owners, many of our resort parks feature a dog park for your furry friend to run and play.
Choose a Short Distance Trip
If you're looking for a quick getaway camping trip, try and find a camp locations near you rather than one that's further away. Visiting a campsite that is closer to home can help with various spending costs. Plan ahead and find an easy route to save on gas, and consider packing food and beverages to avoid dining costs.
Close campsites are perfect for day trips too. Many camping locations—including some from RJourney—have daily parking passes, so you can get out on the water and spend some time outdoors without having to pay for lodging accommodations. Day trips are especially perfect for families to enjoy time out on the lake fishing, boating, or swimming, without having to spend the whole weekend.[1]
Avoid Busy Camping Seasons
Summertime usually marks the beginning of the busy vacationing season because many people with children capitalize on summer break to vacation to other parts of the country. Summertime is especially busy for campgrounds and RV resort parks. Part of the reason gas prices increase during the summer months is due to the amount of people traveling across the country. If summer is the best time for you to get away from it all, it's best to start planning early. This will help you to capitalize on lower rates and ensure you can get a campsite before they fill up. . You can also avoid large crowds and packed highways by planning a trip in the less popular months, such as early spring or fall.
Make the Most of On-site Activities
At RJourney, we have a variety of activities on our campgrounds for anyone to enjoy. Whether you're looking for family-friendly activities, a place to hang out with friends, or to relax, you'll find it at one of our campgrounds. There are plenty of opportunities to get out on the water with nearby lakes or pools, hike along nature trails, or play yard games.
With plenty of activities on-site, you won't have to go off the camping grounds to find entertainment, which also helps with conserving gas. We also provide convenience stores on our camping grounds, so if you happen to forget toiletries or need to buy extra food, you can.
A few activities you'll find at our resort parks include:
Campfire areas
Sand volleyball courts
Paddle boats and kayaks
Fishing
Playgrounds
Basketball courts
Live music
Save Gas and Find a RJourney Campsite Near You
Our RV resort parks make it easy to get in a true camping experience with everything you need in one place. Staying at an RV resort is a great way to conserve gas while having lodging accommodations, dining options, and entertainment without having to leave the campground. Most of our RV camping sites offer electrical hook ups, water, and WiFi to enhance your stay even more.
If you don't have an RV or prefer to sleep indoors, don't worry! we have cabins available for reservation. Our cabins have features such as heating and cooling, kitchen areas, bedding options, and water and sewer hook ups to make your stay comfortable. While you can't control the cost of gas, you can go to an RV campsite that has everything you need in one spot. Find an RJourney campsite near you and reserve an RV space, tent, or cabin today!
---
More From